Willis Library: One Button Studios
Noise Level: Social
This area is designated for casual use and lively group work. Expect busy spaces, conversations, and noise from electronic devices.
Reserving A Studio
Use the online scheduling tool to reserve a One Button Studio (Alto, Soprano, Tenor, Bass). You will need to login with your EUID and password.
Note: Bass is not yet available for use but should come online mid-spring 2023.
Booths are available whenever Willis Library is open for 2 hours at a time.
Check out at the Spark with your UNT ID. A Spark employee will accompany you to the booth at check-out and check-in.
Using A Studio
Instructions for the One Button technology are in each booth.
Training can be requested in advance.
Recordings must be saved to a personal device.
Technology must be left in the same or better condition.
Lock the door and notify the Spark desk when you are done, or the studio will remain checked out and fines could incur.
If the room you reserved as one and you plan to use the LightBoard and would like to use the markers, they are also available for checkout from the Spark Service Desk. Bass and Tenor have LightBoards at this time.
Accommodates
1-2 Presenters
Bass can accommodate up to 4
Tenor and Bass are wheelchair accessible spaces.
Privacy/Noise
One button studios are located in public space, have windows, and there is no expectation of privacy, however studios are largely distraction-free.
Inside noise levels are significantly reduced from the outside environment, but please note that loud noises may still be heard.
Photos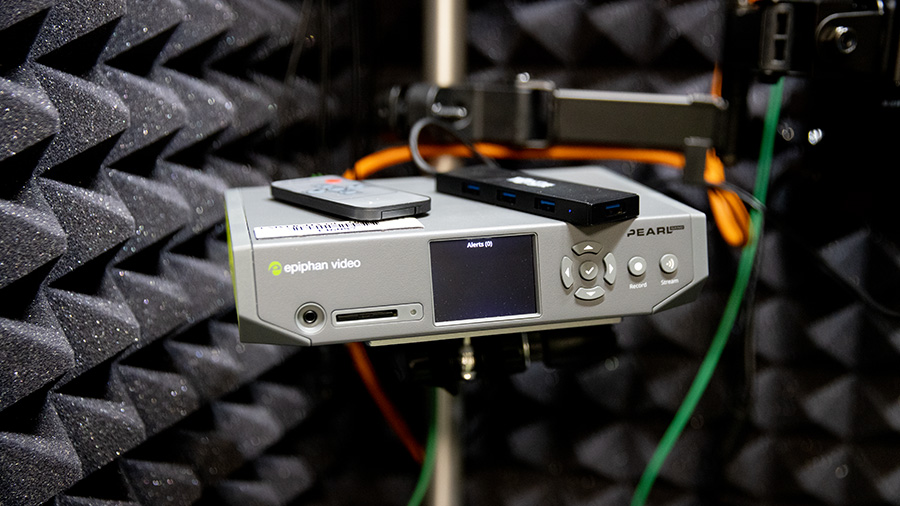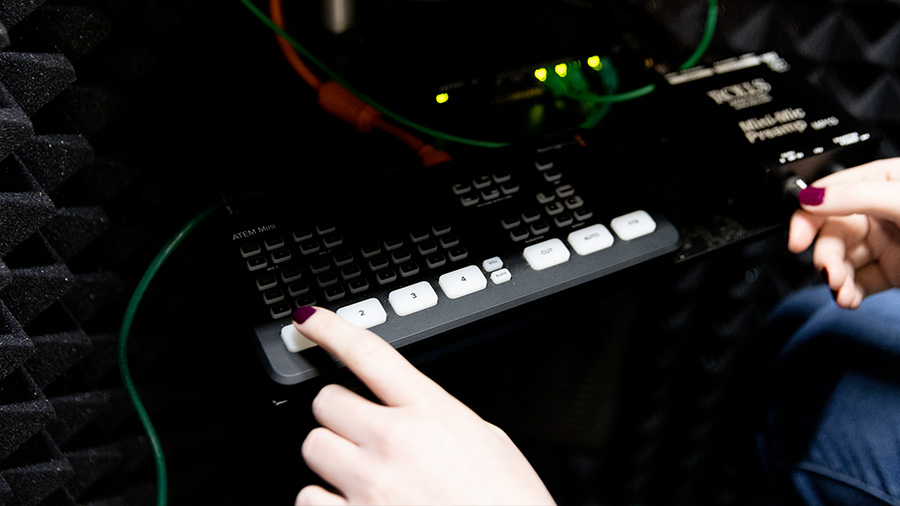 Lightboard Demo
The following video was produced in 2022 by Spark staff. Some procedures and locations have changed since, but this may help guide you in using the lightboards. See Also: Vendor documentation and other resources
Regular Hours
Also on the Floor
Public Spaces / Study Rooms
Service Desks
Selected Services (Not Comprehensive)
Departments