Paws & Relax a Big Success
This is an archived news item. Links may no longer be active.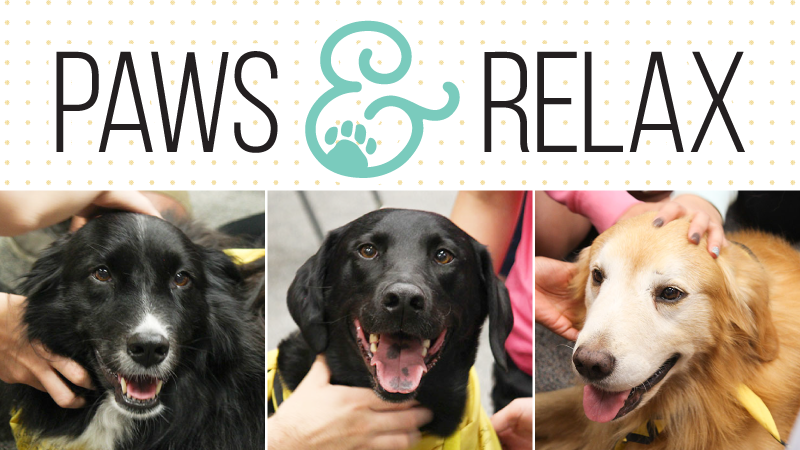 Posted: 12/13/2016
From Maggee the black and silver schnauzer to Winston the lab mix, there was an abundance of wagging tails in Willis Library on Monday afternoon.
On Monday, December 12, students gathered in Willis Library to interact with the six dogs who received pats, belly rubs, and a whole lot of love. The dogs were all accompanied by their owners, who are representatives of Paws Across Texas, a Fort Worth-based nonprofit that trains dogs and their owners to provide diversified therapy programs and comfort to those going through a stressful time.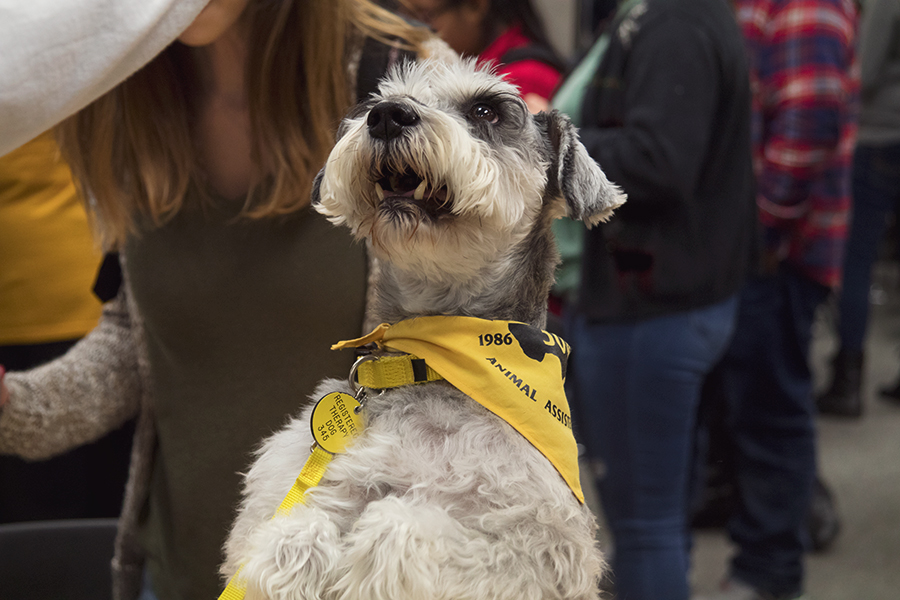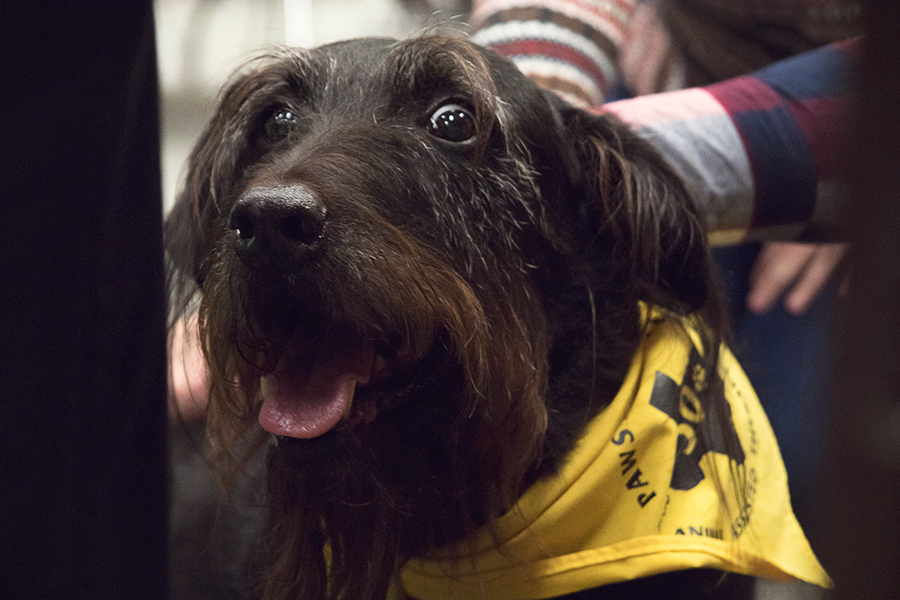 Virginia Hyatt helped found the organization 30 years ago, after she and her two co-founders saw a lack of animal therapy programs of this kind.
"There weren't any events," Hyatt said. "They wouldn't allow animals anywhere." She added that Paws Across Texas now visits 20-30 facilities a month, including universities and children's hospitals. UNT was their last visit of this year, with the goal of giving students a much-needed break from their studies and a boost of encouragement.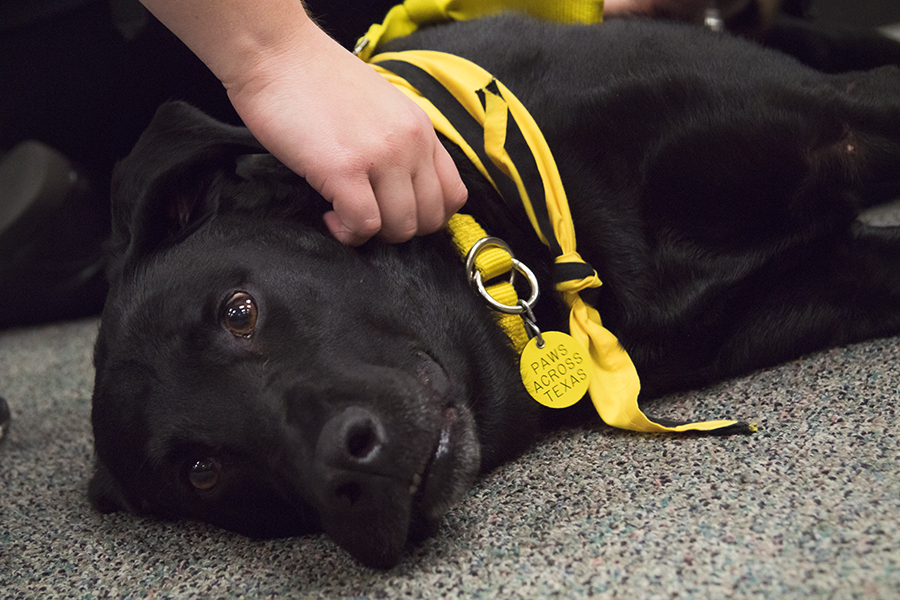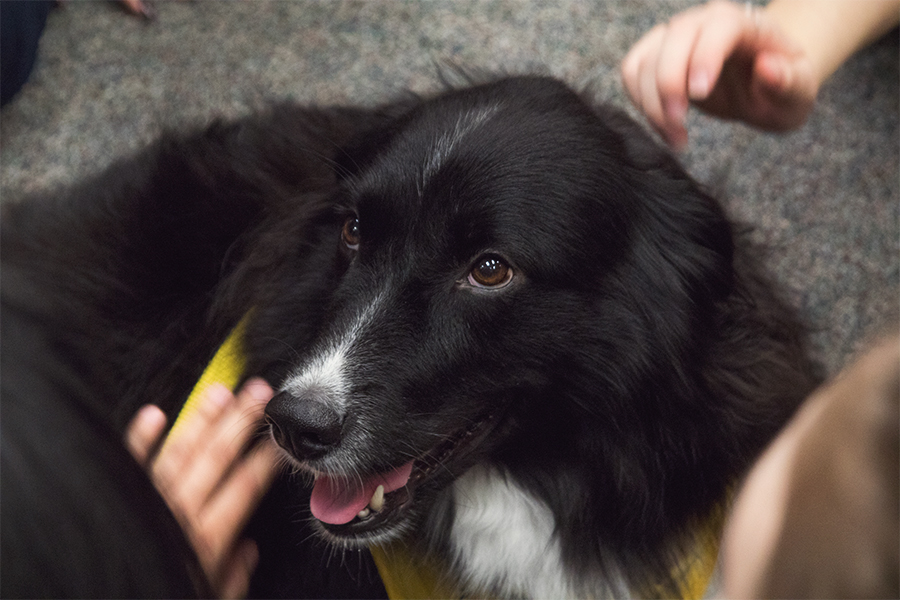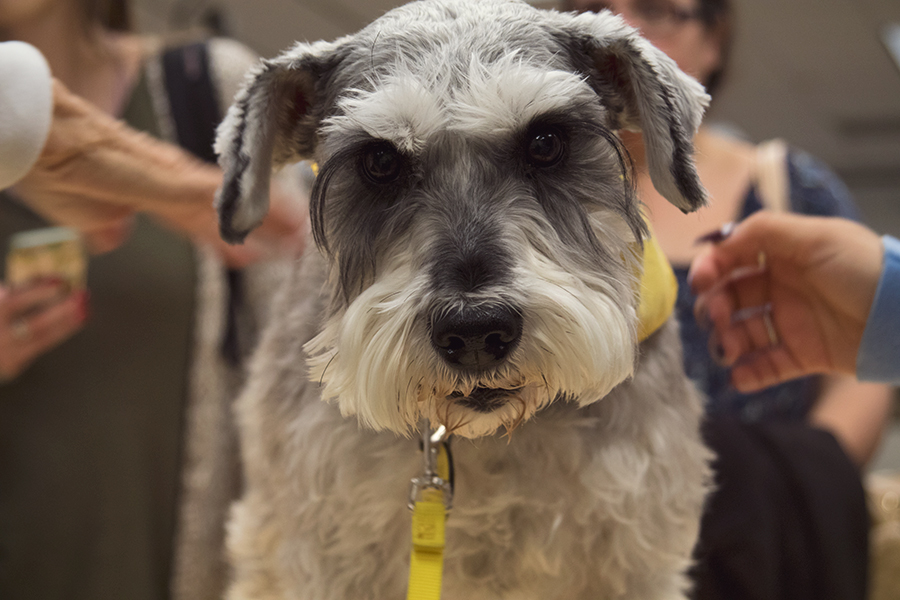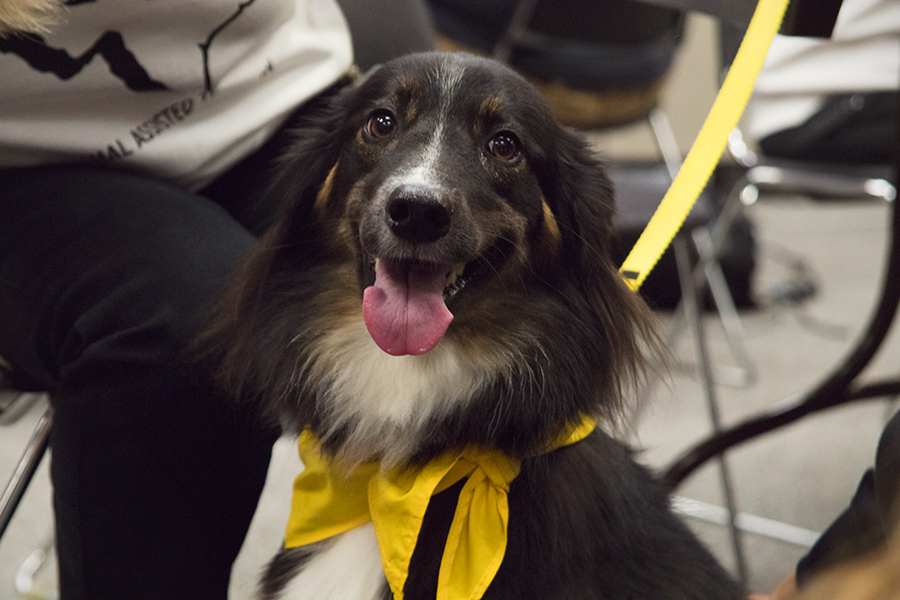 "Finals is a stressful time, so this was designed to give students a break," said Lilly Ramin, who is an instructional technologies librarian and USLAB advisor along with with Assistant Dean for Personnel Mary Ann Venner, who helped organize the event.
"[The event] gives a 'paws'-itive face to the Libraries," Ramin said.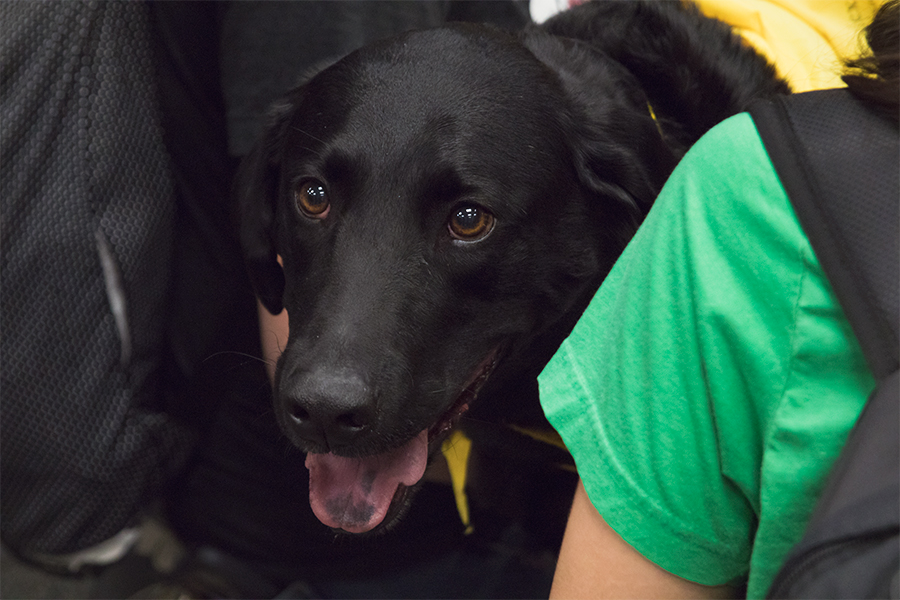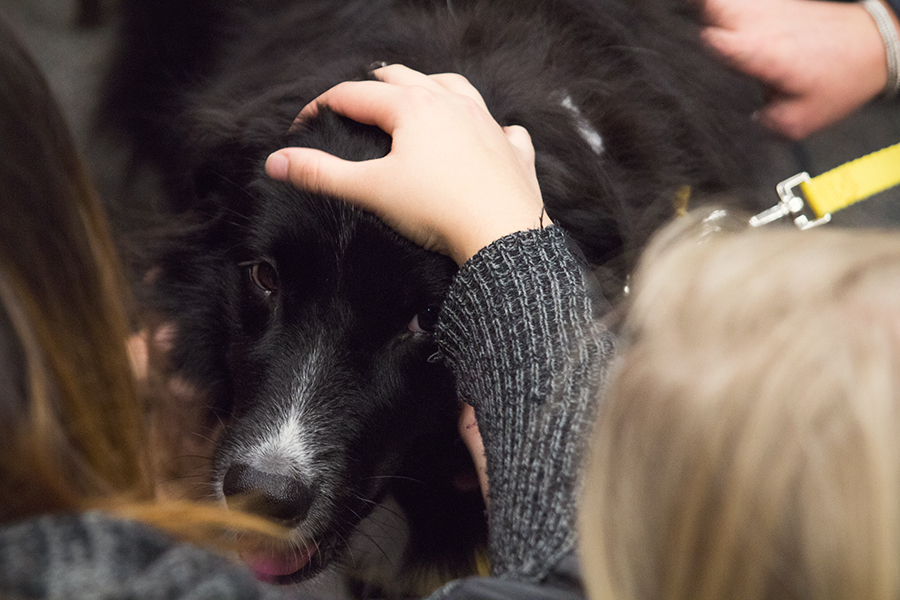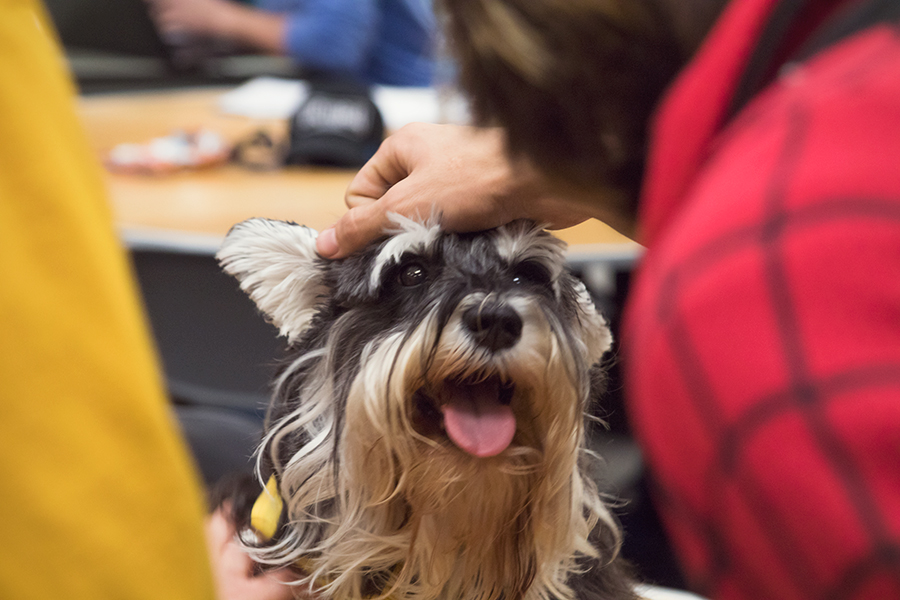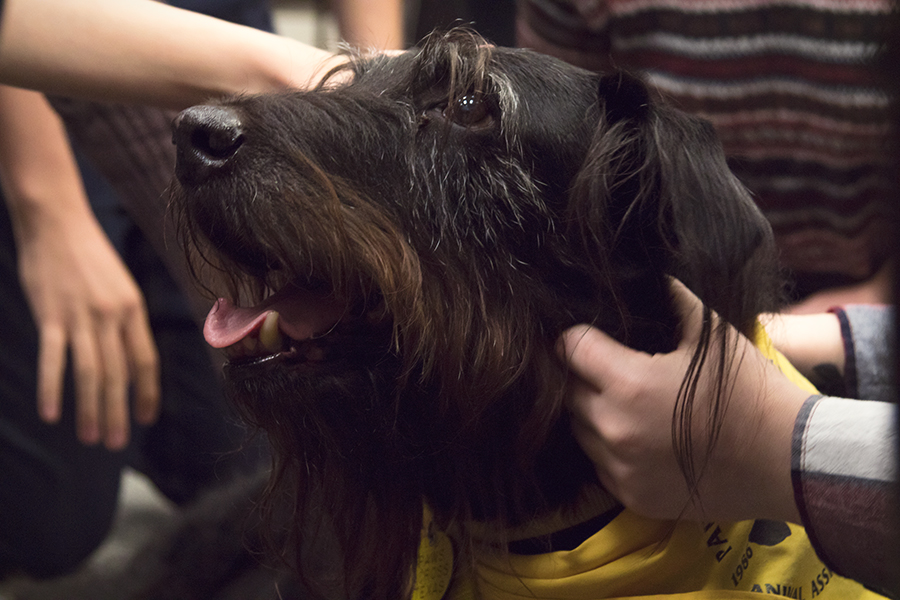 Feedback for Paws & Relax has been overwhelmingly positive over the past six semesters, and another event is anticipated for the spring. Paws & Relax is sponsored by the Undergraduate and Graduate Student Library Advisory Boards.