Dean's Innovation Grant 2022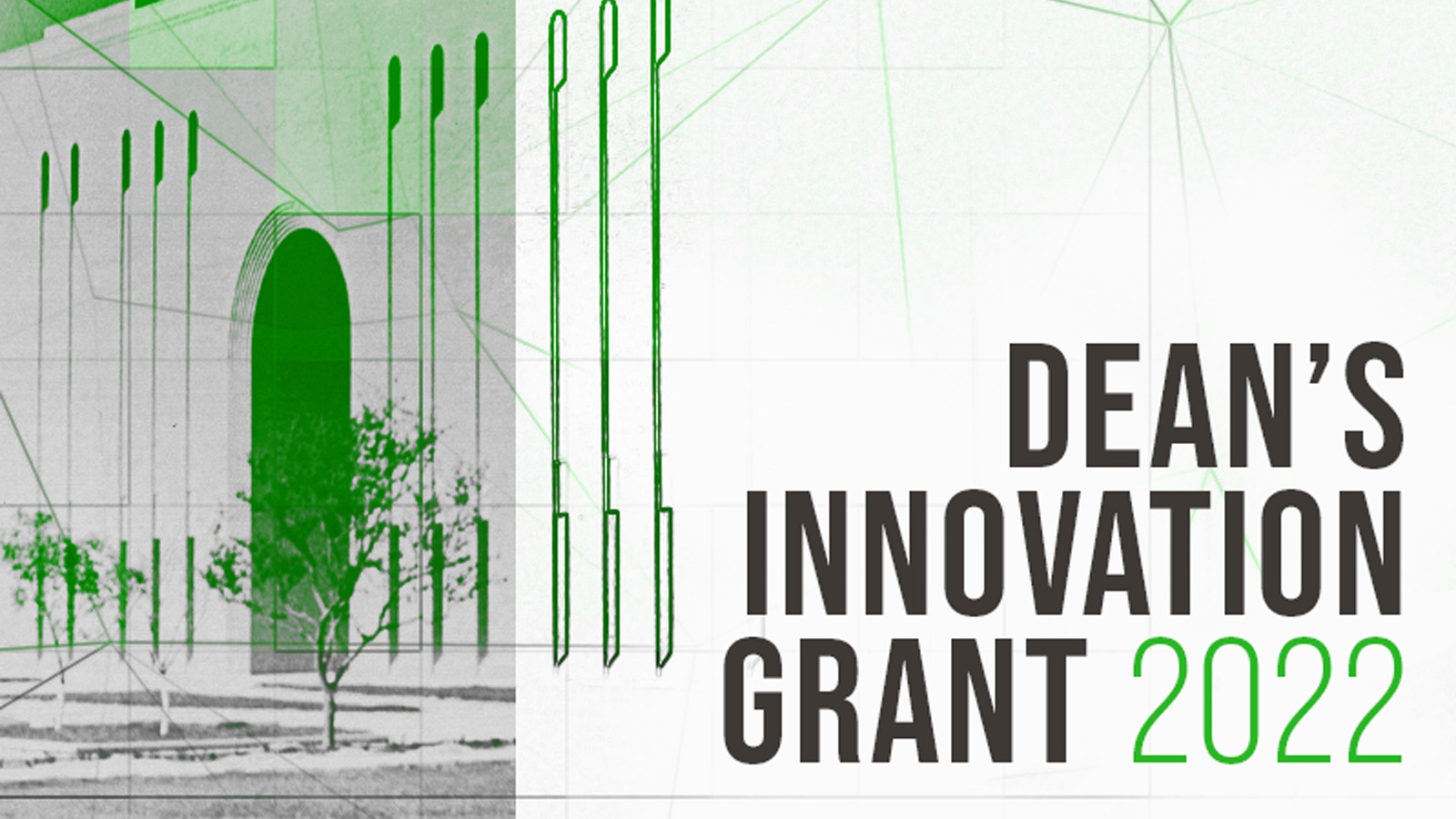 Posted: 08/12/2022
The University of North Texas Libraries' Dean's Innovation Grant, provides funding to research and projects within the UNT Libraries that promote scholarship and contribute to the gathering of knowledge that helps improve our libraries, our university, and the community.
Dean's Innovation Grant 2022 Awardees
Music Library Picture Show
Megan Sprabary, Kristin Wolski
Project Description: "The Music Library Picture Show" will be a series of four musical film screenings over the 2022-2023 academic year. It is a demonstration project that seeks to answer the question, "how do programs affect student attitudes about the library?" The film screenings will be open to everyone but will target communities that do not frequently visit the Music Library – namely, non-music majors and high school students. The primary goals of this project are to build the library as a viable "third place" for the local community, decrease library anxiety in students, and assess patron perceptions of the Music Library.
Creating An Inclusive Environment for Student-Parents
Madison Brents, Emily Akers
Project Description: This project aims to provide resources and create a more welcoming environment at the UNT Libraries for students who are also parents of young children. This is an under supported demographic in higher education and one that often needs more resources than the average student to be successful in college. This project plans to both hold scheduled study hours for student parents and their children and make available items which student parents can check out for their children while they are at the library together.
Soundbox: Music Engagement Lab
David Huff, Kristin Wolski, Sabino Fernandez, Justin Lemons, Steven Sellers
Project Description: This pilot project is designed to create a scaled version of a music engagement center where UNT community members can work with music technology to create and explore the worlds of music and sound. As both a sound lab and a repository of historical music technologies, the Soundbox will serve as a catalyst for engagement with not only physical technologies, but also with the fundamental ideas and concepts that make them work. The requested funds cover the cost of one small modular synthesizer workstation, a variety of other instruments and devices, and other necessary furniture and accessories.
Creating Greater Accessibility to Special Collections Materials for Patrons With Visual Disabilities
Meagan May
Project Description: This project aims to create greater accessibility to archival and rare materials in UNT Special Collections for patrons with reduced or low vision disabilities through the purchase of Freedom Scientific's TOPAZ XL HD desktop video magnifier and the creation of an accessibility station for the Judge Sarah T. Hughes Reading Room. This desktop magnifier, along with its accompanying GEM software, will allow patrons to magnify, adjust, enhance, capture, and save documents, photographs, artifacts, manuscripts, and other materials to meet a variety of vision accessibility needs.
Assessing UNT Libraries' Collections Through Idea Lenses
Karen Harker, Sephra Byrne, Allyson Rodriguez, Stacey Wolf, Julie Leuzinger, Sian Brannon
Project Description: The UNT Libraries embarked on a journey to address systemic and systematic vestiges of oppression of socially and politically minoritized populations. For this purpose, the Collection Assessment Department will evaluate UNT Libraries' collections, identify sources of diverse materials, and connect with our communities. We will conduct focus groups and pilot a method on one aspect of our collections. This project requires significant amount of manual searching for information related to identity of authorship and sources of information, which would be conducted using student labor.
Making Our Library Spaces More Accessible: Accessible Furniture for Sycamore Library
Jennifer Rowe, Mary Ann Venner, Robbie Sittel
Project Description: Feedback from library users and staff highlight a need for more accessible furniture in our library spaces. We would like to improve the accessibility of the learning spaces at Sycamore Library with the purchase of more accessible furniture. We will start this with a selection of chairs, stools, and a stationary bike workstation. The purchase of these items will enable us to pilot the use of them in Fall 2022 to see hour our users engage in the spaces they are in.