Texas Edges Lecture Series: W. Caleb McDaniel
This is an archived news item. Links may no longer be active.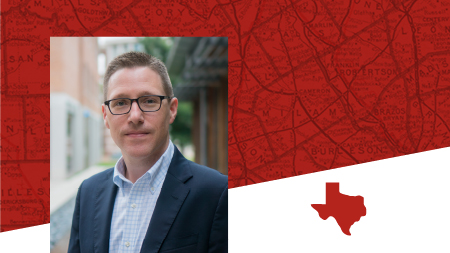 Posted: 10/01/2019
Join us for the 2nd annual Texas Edges Lecture Series featuring W. Caleb McDaniel, Associate Professor of History and Duncan College Magister at Rice University. McDaniel's lecture, "Doom and Dawn: A True Story of Slavery in Civil War Texas" covers the story of Henrietta Wood. In 1853, she was kidnapped, enslaved, and forced to march from Mississippi to Texas where she remained enslaved even after the Civil War ended. In 1869 she managed to return home to Cincinnati where she filed a lawsuit for reparations against her kidnapper, eventually winning a remarkable verdict that remains instructive today as Texans debate reparations and the legacies of slavery.
Professor McDaniel will also highlight how digitized resources like those provided by The Portal of Texas History made it possible to reconstruct Henrietta Wood's story and will share lessons learned from his experiment in "open notebook history."