The Portal to Texas History 2018 Research Fellowship Awardee - Richard B. McCaslin
This is an archived news item. Links may no longer be active.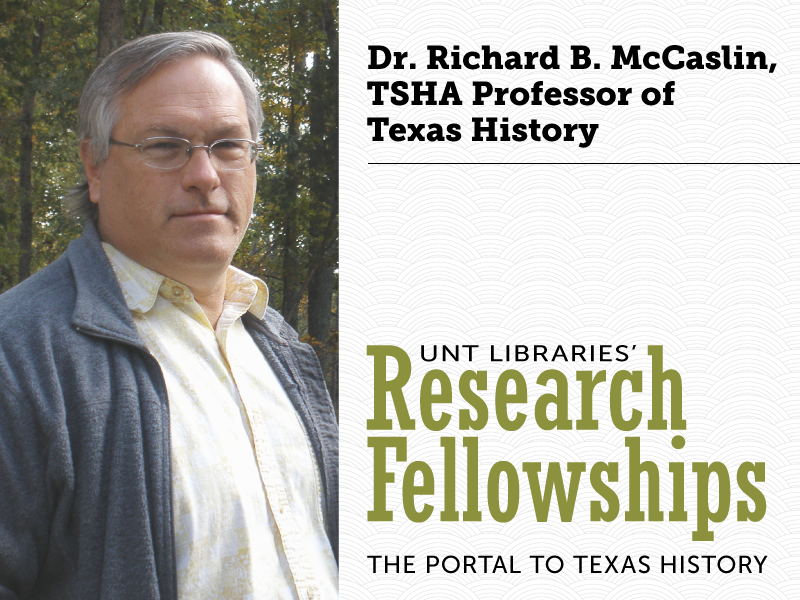 Posted: 05/14/2018
The University of North Texas Libraries invite applications for the 2017 The Portal to Texas History Research Fellowship. Research using the Portal is relevant to studies in a variety of disciplines including history, journalism, political science, geography, and American studies. We encourage applicants to think creatively about the opportunities that research with large digital library collections can enable. Preference will be given to applicants who demonstrate the greatest potential for publication and the best use of The Portal to Texas History.
---
Richard B. McCaslin
Project Title
Pompeo Coppini: Defining the Historical Landscape in Texas
Project Description
Pompeo Coppini, a classically trained sculptor from Italy, arrived in Texas at the onset of the Progressive Era, with its emphasis on such initiatives as the City Beautiful movement and historical tourism. Beginning in 1902, Coppini during more than five decades created dozens of iconic works in Texas focusing first on the Lost Cause, then the heritage of the Republic of Texas and the contributions of many local leaders. While his historical works also stand in many other states and several foreign countries, his greatest impact was in defining the historical landscape of Texas, or the imagery that shapes public perceptions of the past in the Lone Star State.
Biography
Richard B. McCaslin, TSHA Endowed Professor of Texas History at the University of North Texas, is the author or editor of eighteen books. One of the best known is Tainted Breeze: The Great Hanging at Gainesville, Texas, October 1862, which won the Tullis Prize and an AASLH commendation. He also wrote Lee in the Shadow of Washington, which received the Laney Prize and the Slatten Award, and was nominated for a Pulitzer. Another book, At the Heart of Texas: One Hundred Years of the Texas State Historical Association, 1897-1997, earned the Award of Merit from the Texas Philosophical Society. Yet another, Fighting Stock: John S. "Rip" Ford in Texas, received the Pate Award and Bates Award.