Hoblitzelle Foundation Grant Preserves African American Cultural History
This is an archived news item. Links may no longer be active.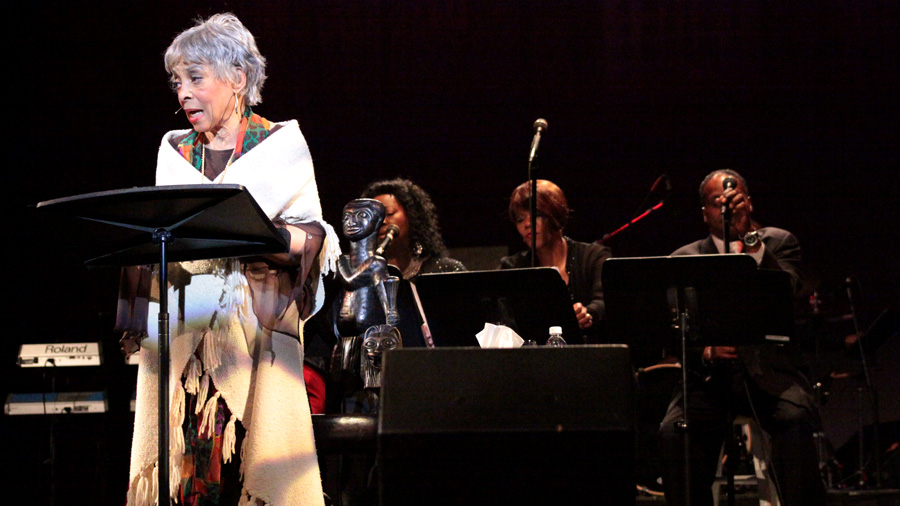 Posted: 12/11/2019
The Black Academy of Arts and Letters (TBAAL), in partnership with the University of North Texas, has received a $25,000 grant from the Hoblitzelle Foundation to continue digitizing the organization's archive, which highlights the diverse artistic legacy of African Americans.
TBAAL has been a platform for black artists and scholars for more than four decades. From its cultural center in downtown Dallas, the institution has presented over 5,000 performances from emerging artists, as well as the biggest names in American visual, literary, cinematic, and performing arts.
UNT Libraries has served as TBAAL's preservation partner since June 2015 and, to date, has digitized and described more than 71,300 unique, primary source documents that help historians tell the true story of African Americans in the arts and letters. The archived materials include recordings of live performances and events, photographs of artists and documents that chronicle the development of TBAAL.
"We're so grateful for the Hoblitzelle Foundation's support and UNT's efforts to archive our institution's history for scholarly research," said Curtis King, president of TBAAL. "Preserving one's cultural history is paramount to research and create a better way of understanding ethnic groups' differences from the past and present."
As items from TBAAL's archive are digitized, they are made available in UNT's The Portal to Texas History, where students, researchers and the general public have easy access to rare and historical materials. This initiative is part of UNT Libraries' larger aim to digitize archives of women, people of color, the LGBTQ community, working class people, and other underrepresented communities in Texas.
"Support from the Hoblizelle Foundation will be used to continue preserving records of the academy's performances and programs, which include many important black artists and scholars from the past 40 years," said Morgan Gieringer, head of UNT Libraries Special Collections. "UNT is proud to house the archive of The Black Academy of Arts and Letters and make these significant historical resources available to the public."
Amanda Yanowski, Senior Communications Specialist, UNT Advancement