Three Questions with Trey Murphy
This is an archived news item. Links may no longer be active.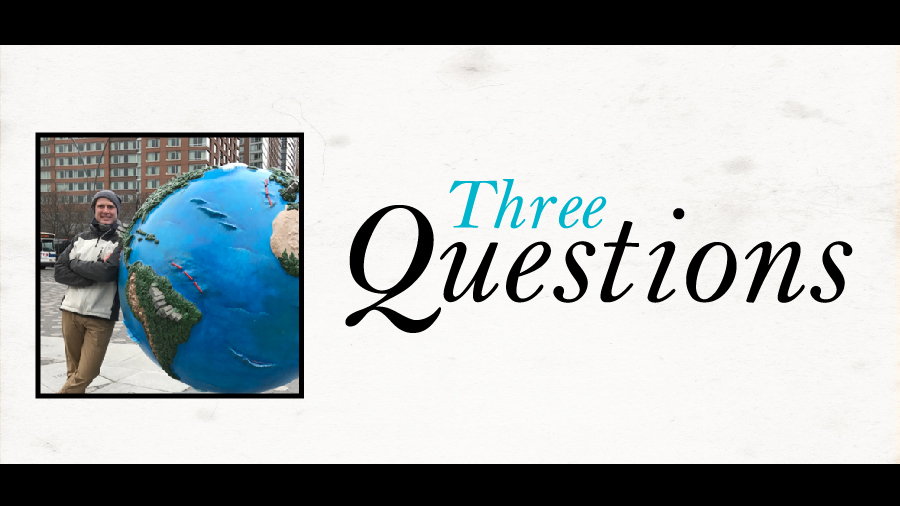 Posted: 07/01/2019
Three Questions is an initiative to share the value that our faculty, students, and others in the UNT community derive from using the Unique Collections at UNT Libraries.
---
1. How important are the Libraries' services in your teaching, learning or research?

The University of North Texas libraries have served as an invaluable resource throughout my investigation. For the previous two summers, I have focused on a somewhat obscure but immensely important piece of Texas state legislation from the 1910s, the Relinquishment Act, that solidified property laws and oil production in west Texas. Traveling to many archival centers throughout the state, I realized that the data sources for the project might be too dispersed to create a cogent account of the circumstances that surrounded the passage of this legislation. However, an archivist at the University of Texas recommended that I investigate the Portal to Texas History. Sure enough, the Portal quickly revealed countless newspaper sources from throughout that period that enlivened the Relinquishment Act's story and revealed the tensions present during its passage. Without the Portal, this project would have likely stalled, and I doubt I would have been able to give a coherent account of this critical statute.

How have the Libraries' services changed the way you approach your research, teaching or learning?

The Portal to Texas History gives me a new lens through which to view this state's fascinating past. There are so many facets of Texas history that deserve greater attention. Thankfully, the Portal creates a space to quickly explore some of the primary documents that have transformed the Texas landscape. In this way, I have thought of many new research ideas that could be completed with the data from the Portal. As I continue through my career, I can foresee incorporating the Portal into my teaching and giving my students the opportunity to explore Texas history by viewing primary documents from specific time periods. As a geographer, I want my students to understand the socio-political landscapes of the past and how decision made decades ago have ramifications to the present. By using the UNT's library resources, I suspect I can quickly accomplish that.

What do you want others to know about your research, teaching or learning?

My research explores energy landscapes with a special emphasis on the historic and present ways that petroleum extraction creates opportunities for prosperity and inequality. In this way, I rely heavily on historical texts to ground my investigations and to explore the positive and negative facets of production. Librarians have opened new pathways during countless moments when I thought I had reached a dead end in my research. Indeed even after I have finished writing up the findings of my research and published them in scientific journals, librarians have helped me select outlets to share my research with the broader community and ensure that what I share is accessible beyond the academic gates. In this way, I would encourage social scientists to look to their libraries—especially the fabulous library resources at the University of North Texas—as not just a reference but rather a source for new information and guidance during the research process.
Trey Murphy is a PhD candidate in the University of North Carolina Geography Department studying petroleum production in Texas. As an energy geographer, his current project examines the historical formation of mineral rights and the present inequalities in Texas's hydrocarbon property system. To learn more about his present research or reach out for more information, he regularly posts updates on his research on his Twitter feed.