GWR World's Longest History Lesson
This is an archived news item. Links may no longer be active.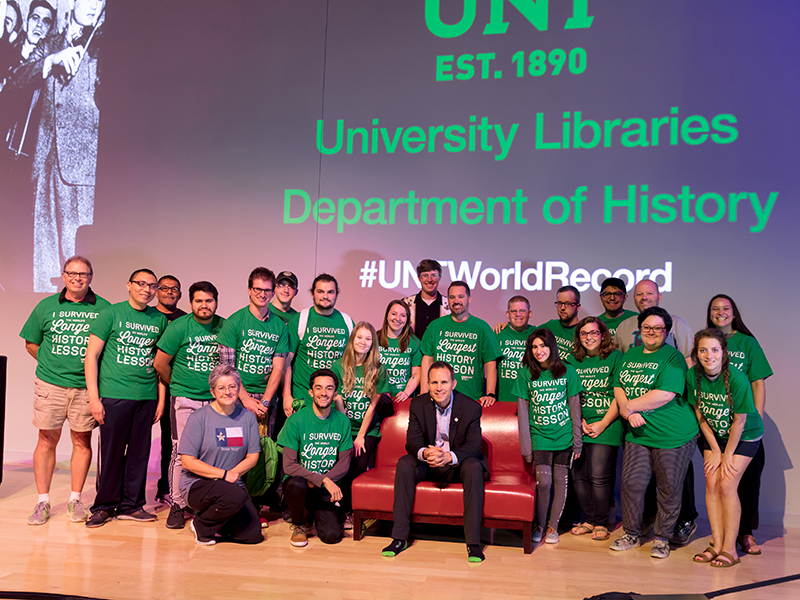 Posted: 08/30/2018
With an assist from the Portal to Texas History, UNT Libraries and UNT associate history professor Andrew Torget kicked off the fall semester with a record-setting marathon.
A marathon of a different sort, however: beginning on Friday, August 24, Dr. Torget ran through more than 10,000 years of Texas history during an attempt to set a Guinness World Record for the longest history lesson. Over the course of 26 hours and 33 minutes, Dr. Torget and a team of library employees, videographers, and impartial official witnesses managed to set and surpass the 24-hour world record.
It was a multi-department effort over a year in the making.
Dr. Torget, a member of the Advocacy Board, approached Assistant Dean for External Relations Dreanna Belden in 2017 with a unique idea: to raise money for the Portal to Texas History, he would lecture for over 24 hours and break a Guinness World Record.
"I thought it would be big," Belden said.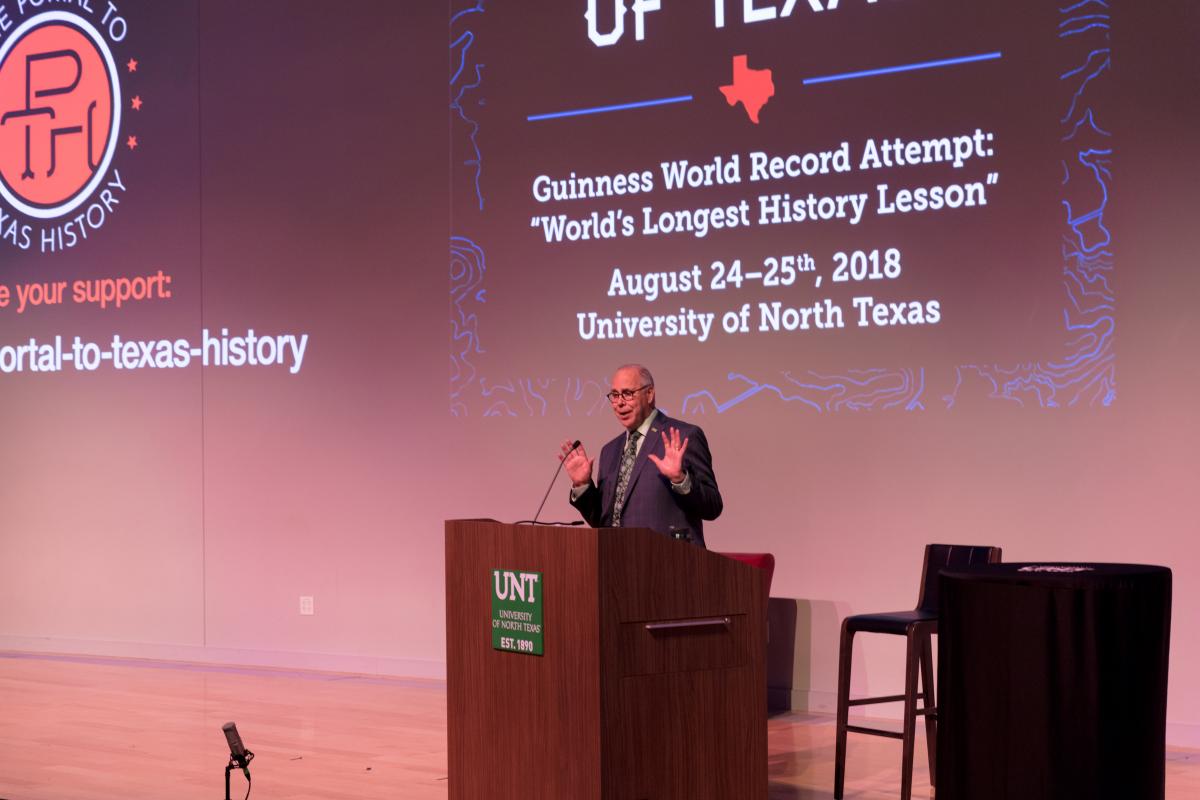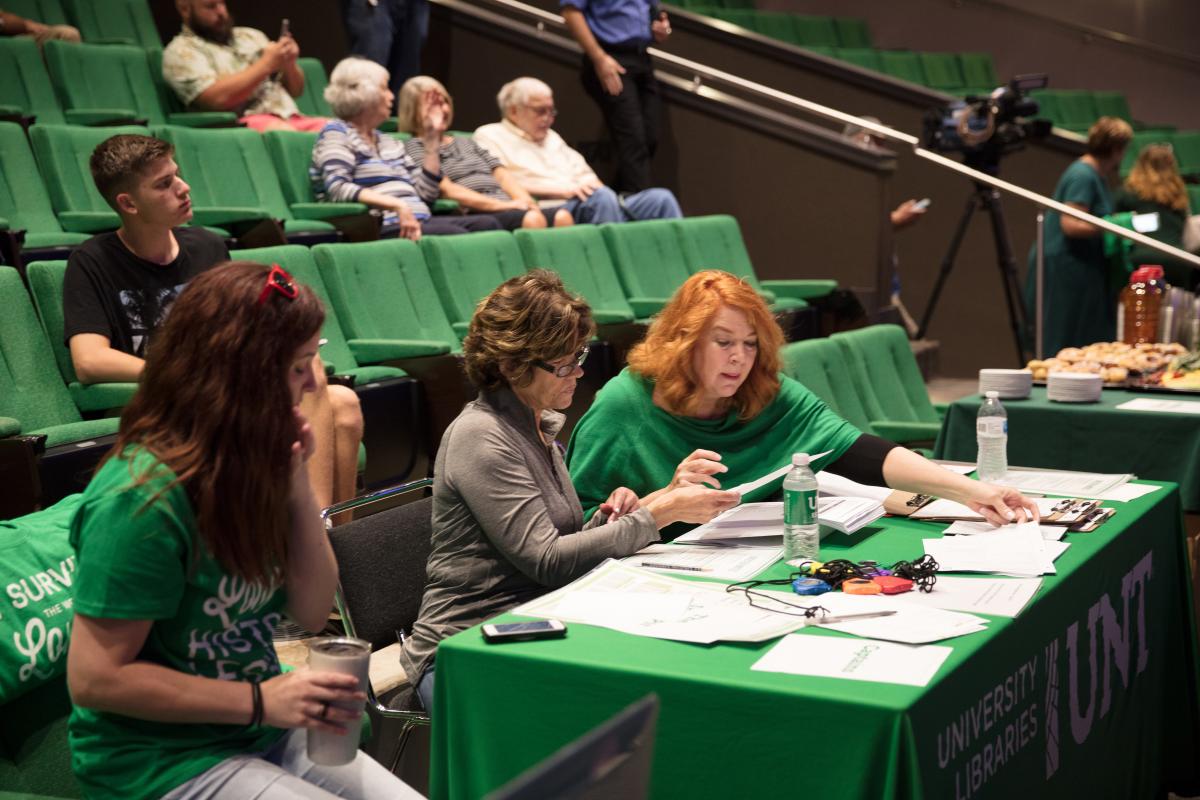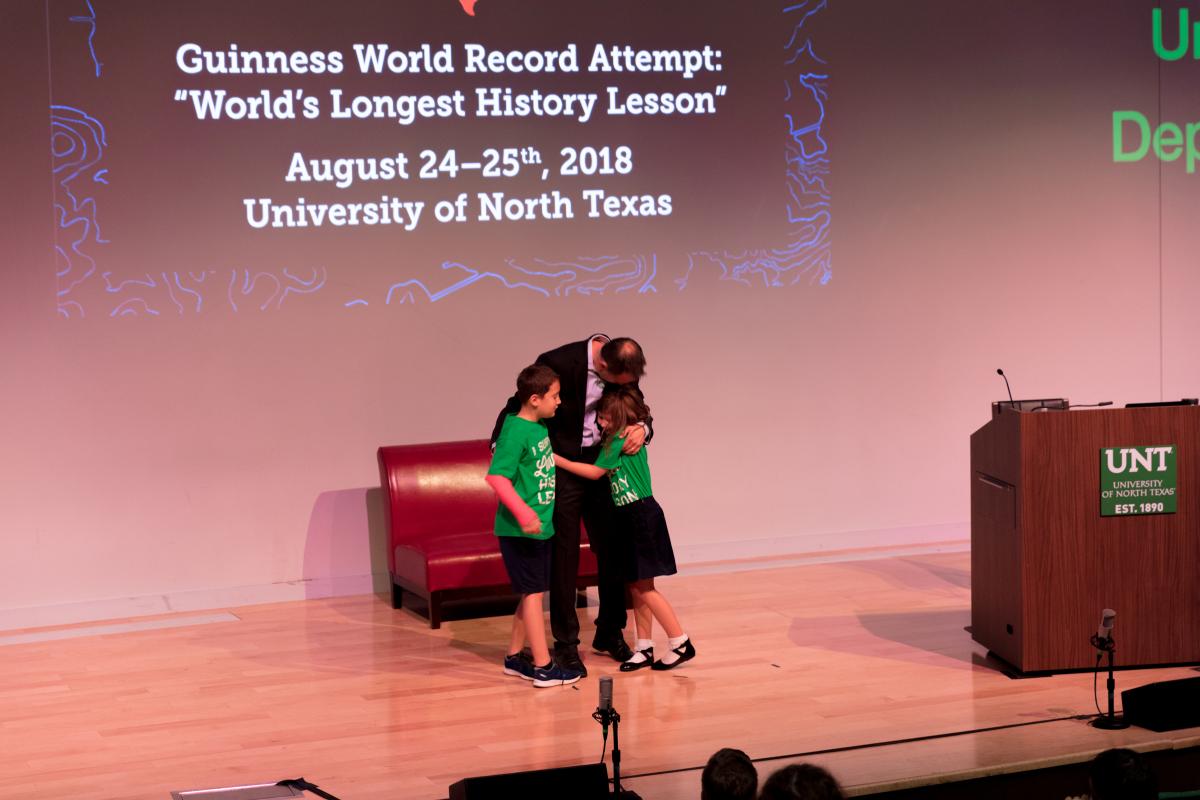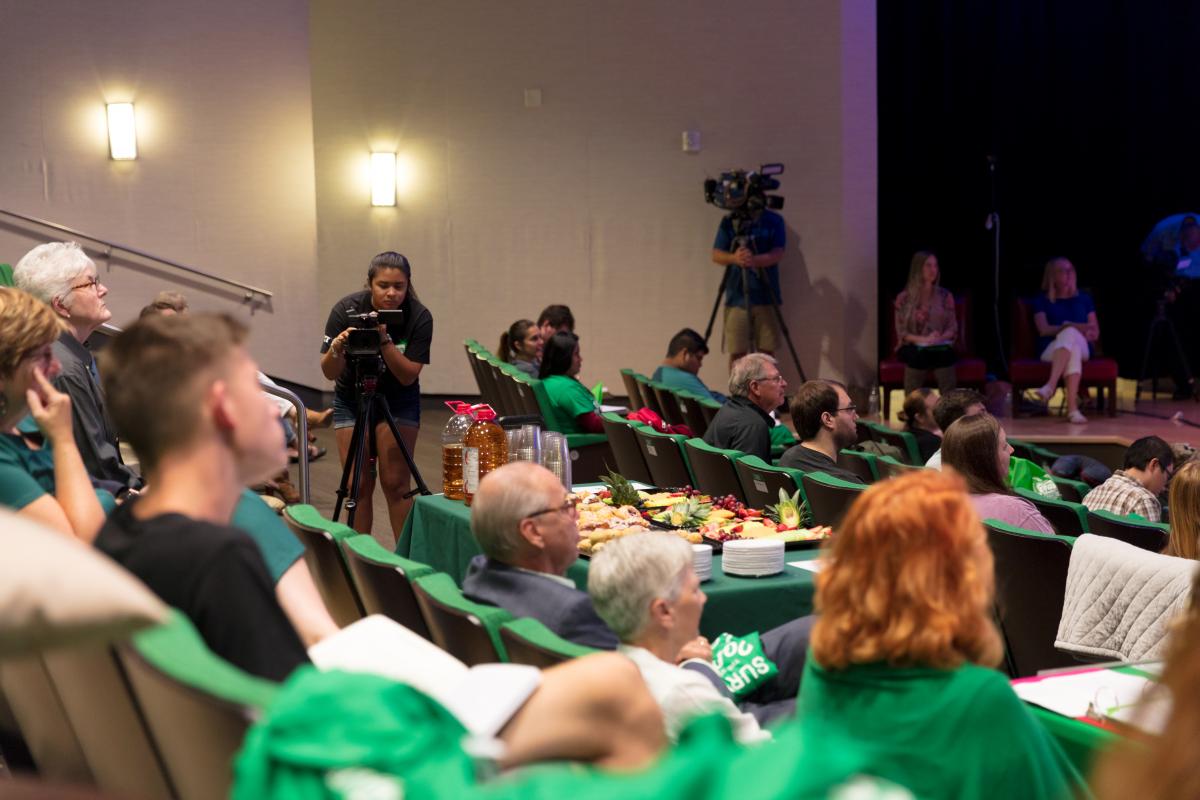 Big and original, as it turned out. When Belden and Assistant Director of Departmental Marketing Joshua Sylve got in touch with Guinness, they learned nothing quite like this had been attempted before. To set the record, Dr. Torget would need to prepare and execute a lesson for 24 hours with a laundry list of guidelines.
"It was [intimidating]," Sylve said. "It was a lot of reading and combing through [the Guinness guidelines] to see if there were any red flags that would impede us from even doing this. We realized we had enough individuals interested to at least get the ten witnesses to complete it. We were encouraged by that."
The UNT Libraries team decided they needed three main groups of people for such an event. The class, titled "pioneers" by the organizers, would need to be a large group of volunteers staying up with Dr. Torget as he taught. UNT Libraries External Relations scheduled 37 witnesses and had over 100 volunteers, including the class. Guinness required at least two witnesses to verify the attempt was completed and rules were met, and the witnesses had to remain on stage in shifts of four hours. Library staff volunteered to be captains that oversaw the critical duties of the witnesses.
"The witnesses not only had to be at the lecture for a certain amount of time, but they also had to have their eyes on the students to make sure the students were awake and engaged," Sylve said. "The witnesses had to be unbiased, basically saying 'We're not going to fib just to guarantee UNT makes the record.' That was probably the most challenging group to secure."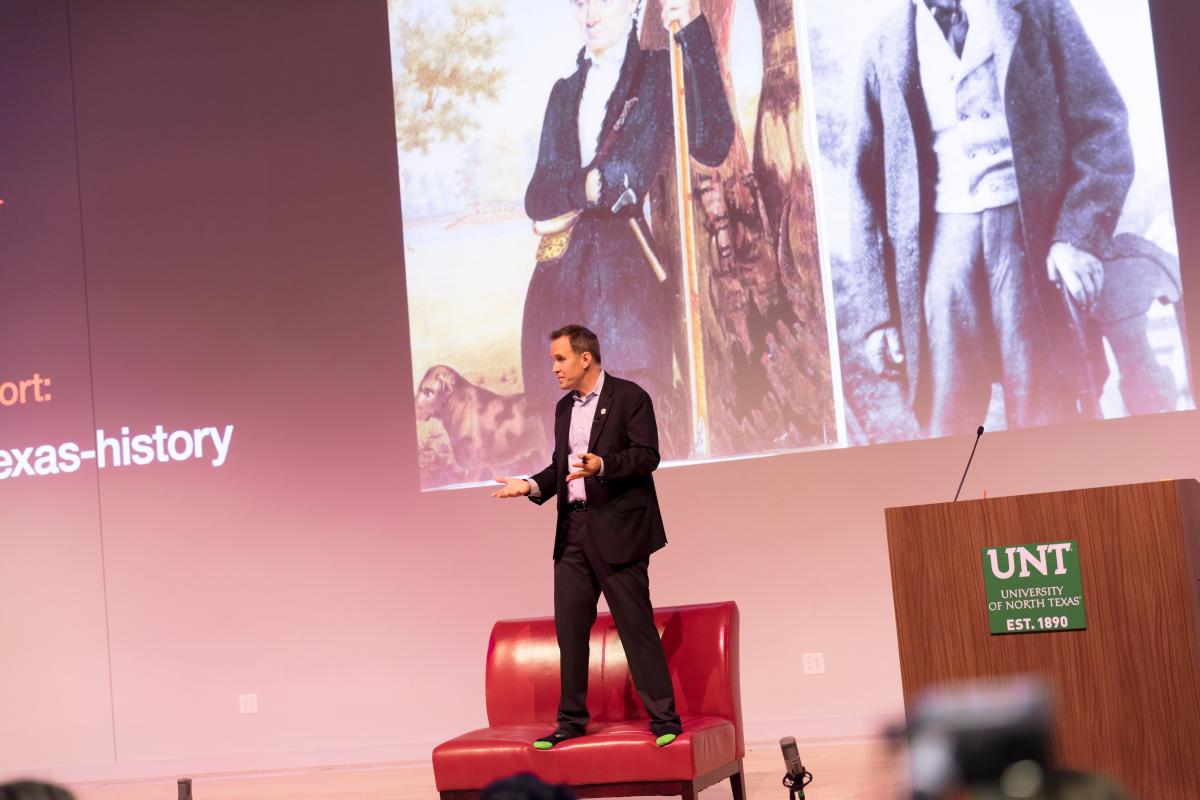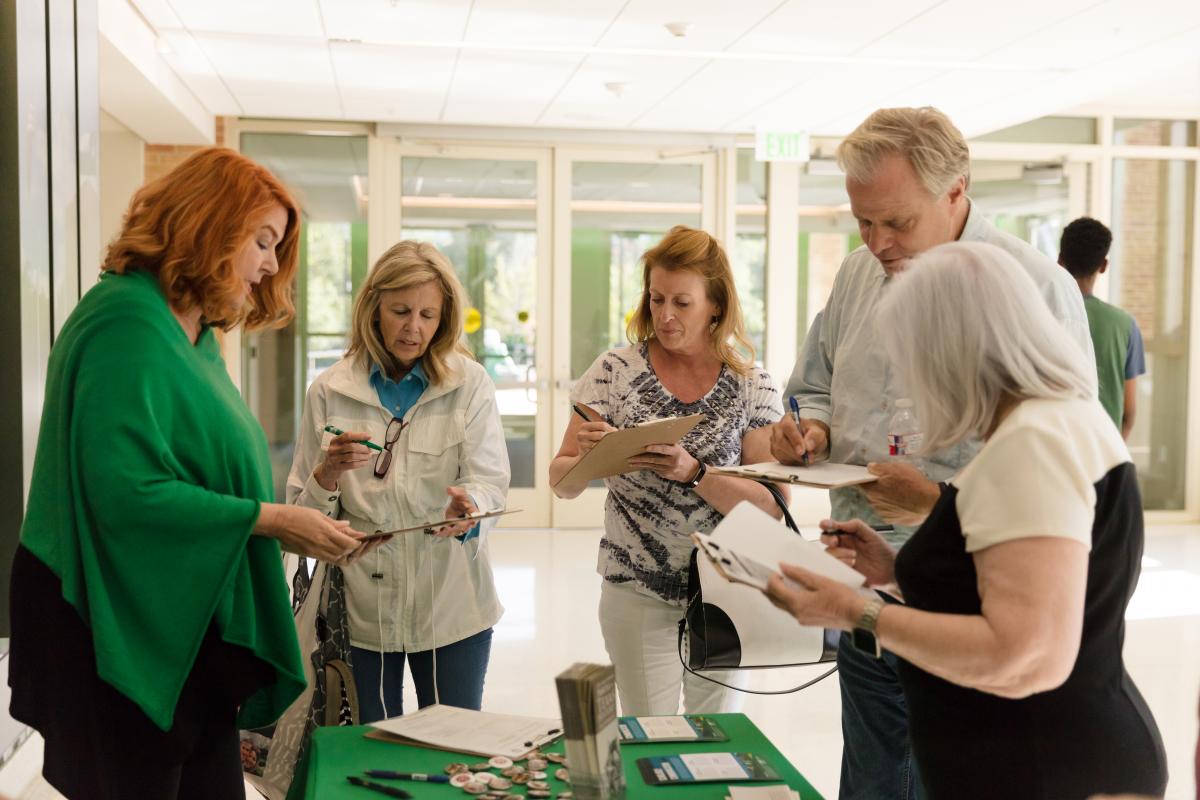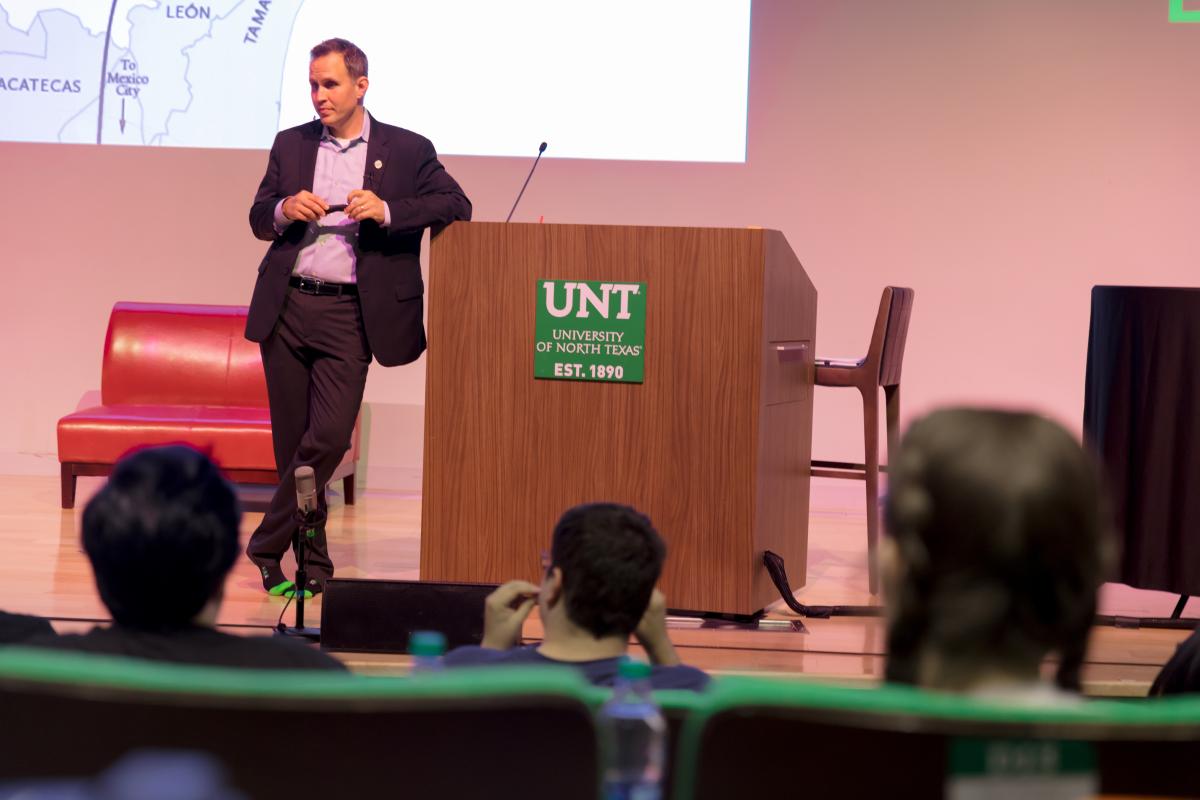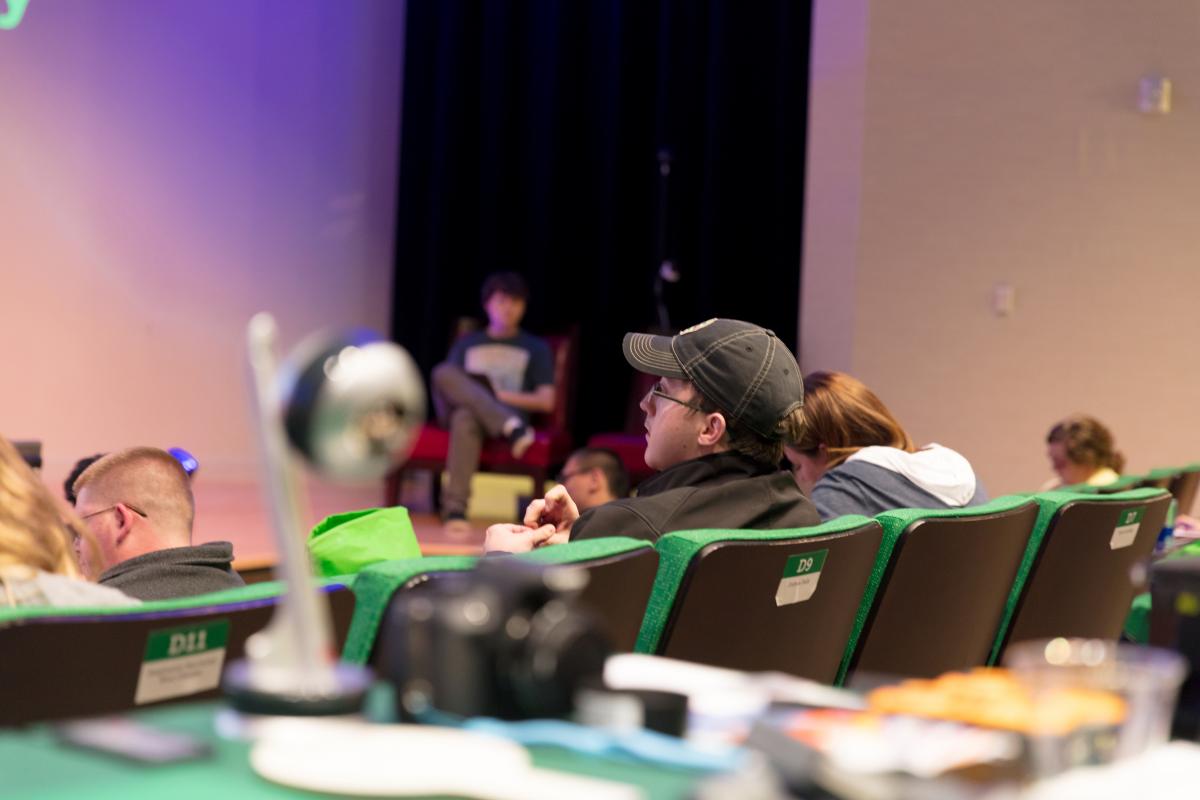 The effort to host the event would span multiple UNT departments and facilities. The Union's audio and visual team ensured the microphones, and Youtube live stream worked. Parking and Transportation helped volunteers and staff get in and out of lots safely in the middle of the night. URCM played a crucial role in getting the word out to media outlets.
"Once the lesson finally started there was a weird peace," Sylve said. "As long as [Dr. Torget] doesn't stop talking we can handle this. It was really just a trust in him and him trusting in us that we're prepared for everything."
By the time of the event, word of mouth had spread and drawn in passionate volunteers.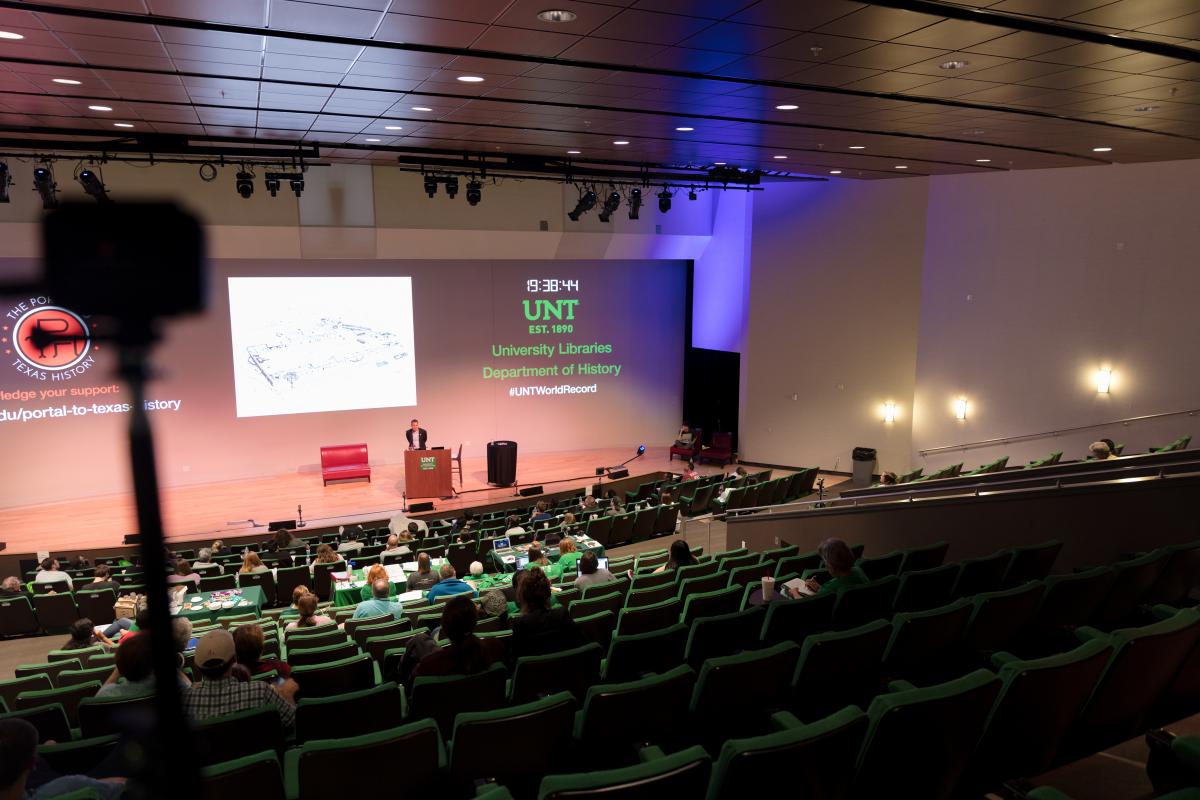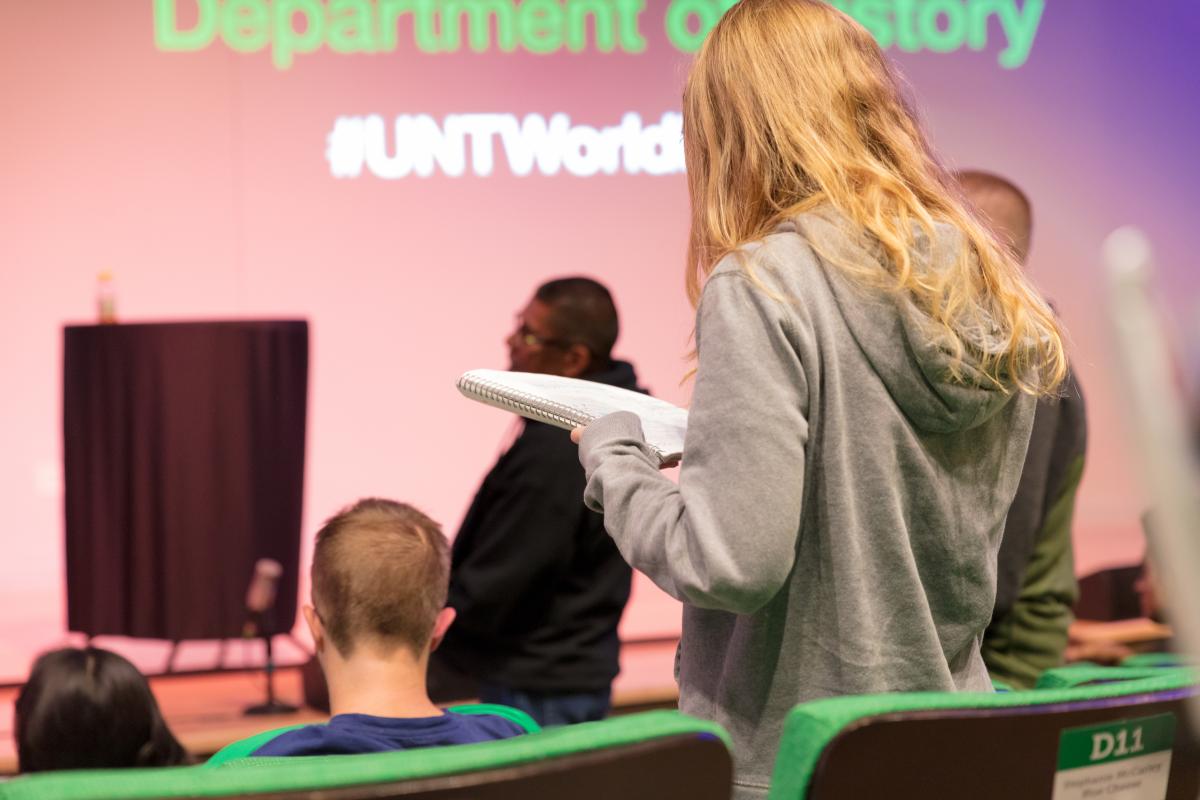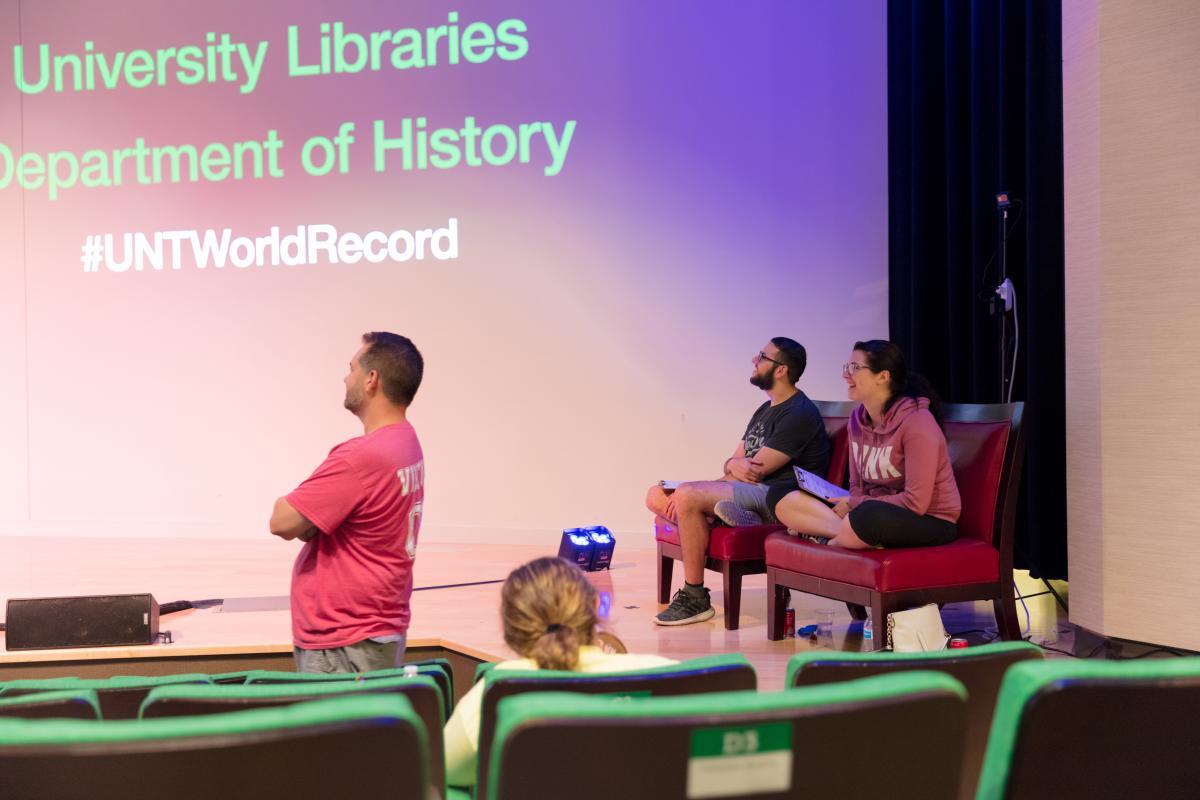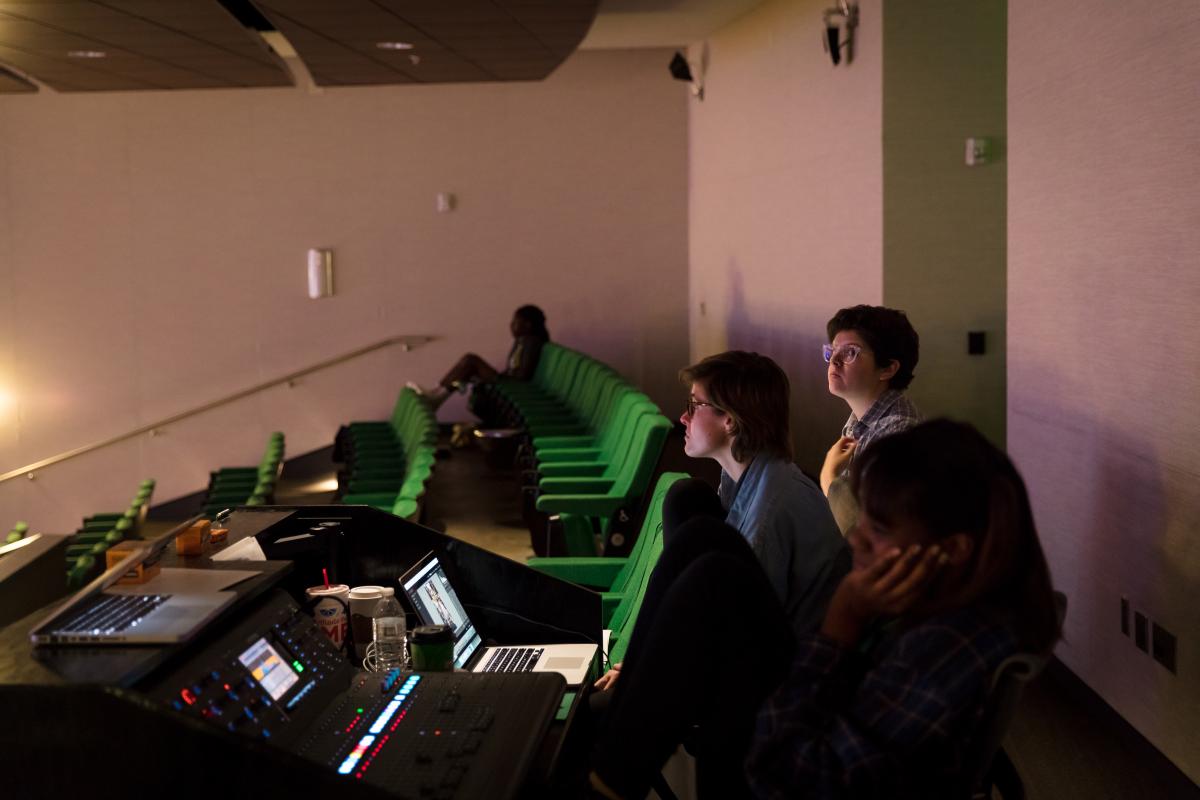 "Even before we were starting, students were super into it," UNT Libraries Administrative Specialist Sarah Allsup said. "So the students going into it were just excited about history and weren't worried about setting a record."
Keeping everyone awake, engaged and well-nourished was a concern for the planning team. Allsup helped coordinate catering for the event. The pioneers were served lunch and dinner on Friday and breakfast on Saturday, with a scheduled snack and bathroom break every few hours during Dr. Torget's lecture. Guinness made it clear the lesson could not be interrupted for very long at all to be considered legitimate. Dr. Torget had to hold court consistently, but he came prepared.
"At no point did they want the lesson to be run by the students for cumulative five minutes," Sylve said. "You'll notice even as students were asking questions, [Dr. Torget] had a way of answering maybe just part of the question or repeating the question so he could take more control of the response."
The lead-up to the event wasn't without some problem-solving. The official clock had to be replaced with minutes to spare, and graphic designer Samantha Lawrence spent mid-day on Friday re-evaluating the break schedule.
"I spent two hours on an excel spreadsheet re-checking our two hour and fifty-minute carryovers," Lawrence said. "So you saw me [on the live stream] frantically bringing sheets of paper to people after doing all of this math."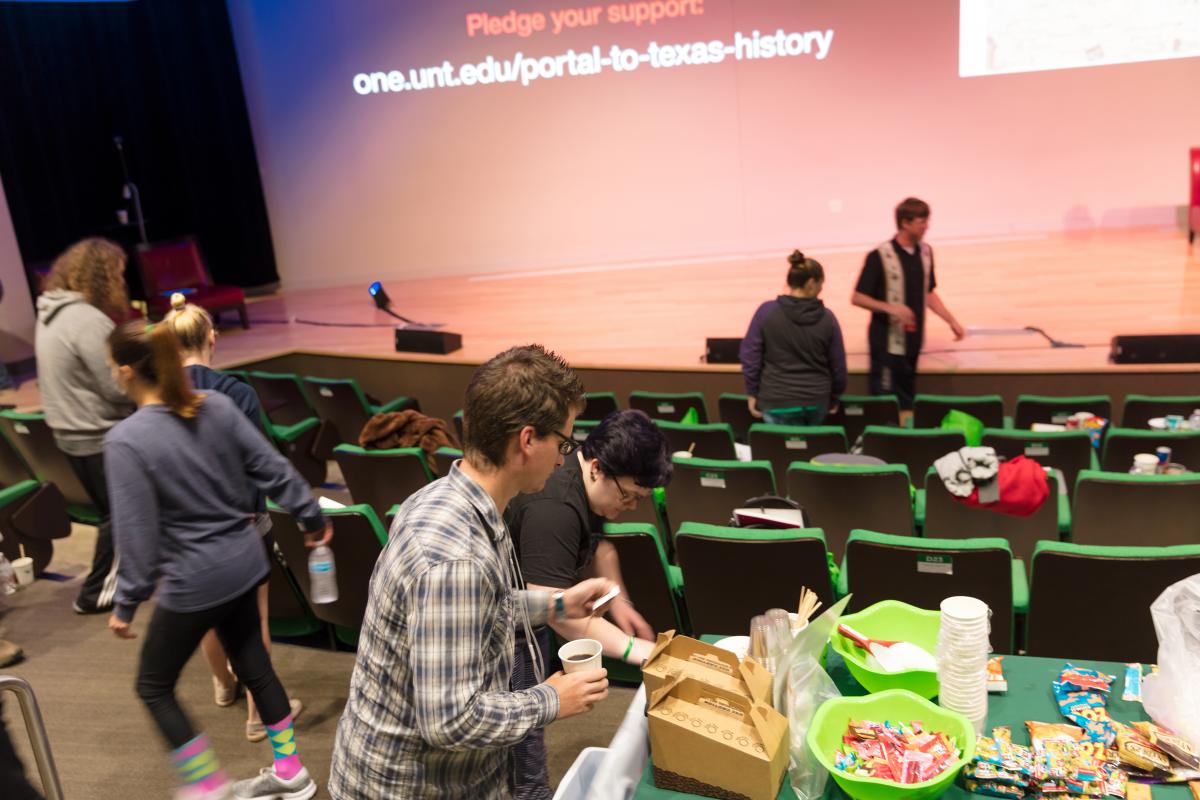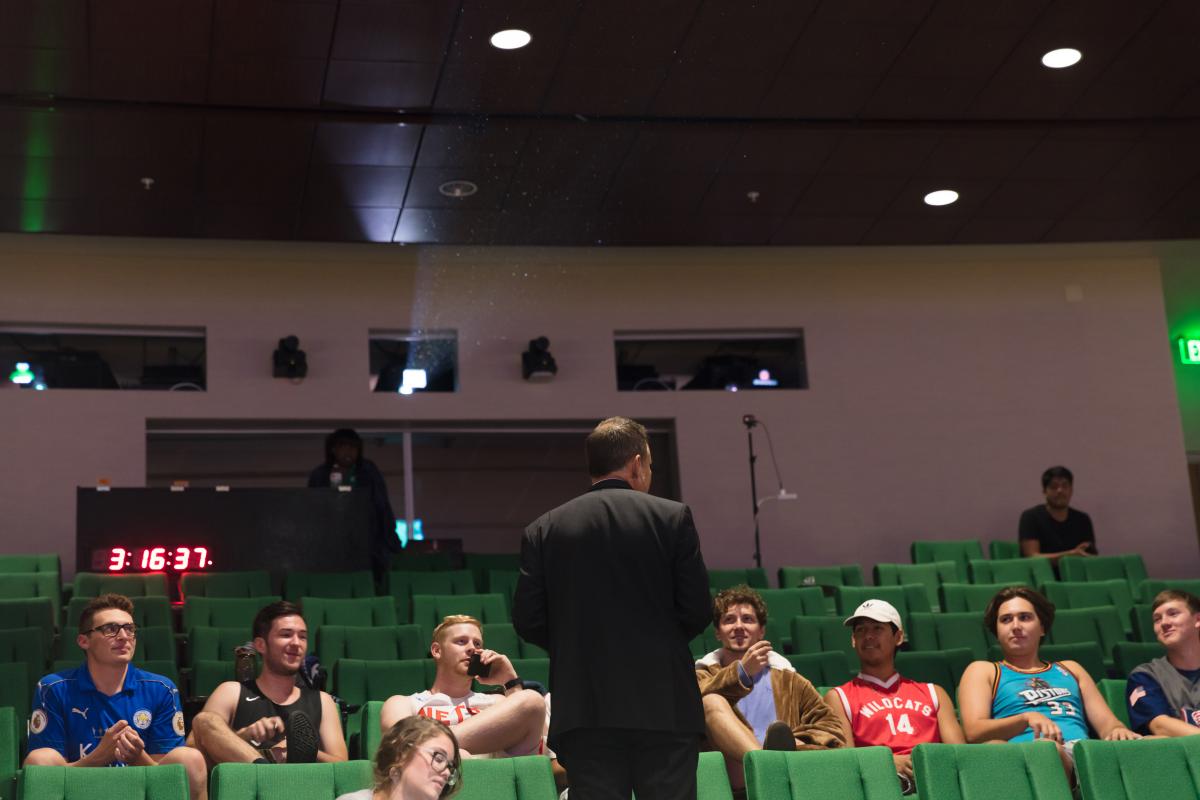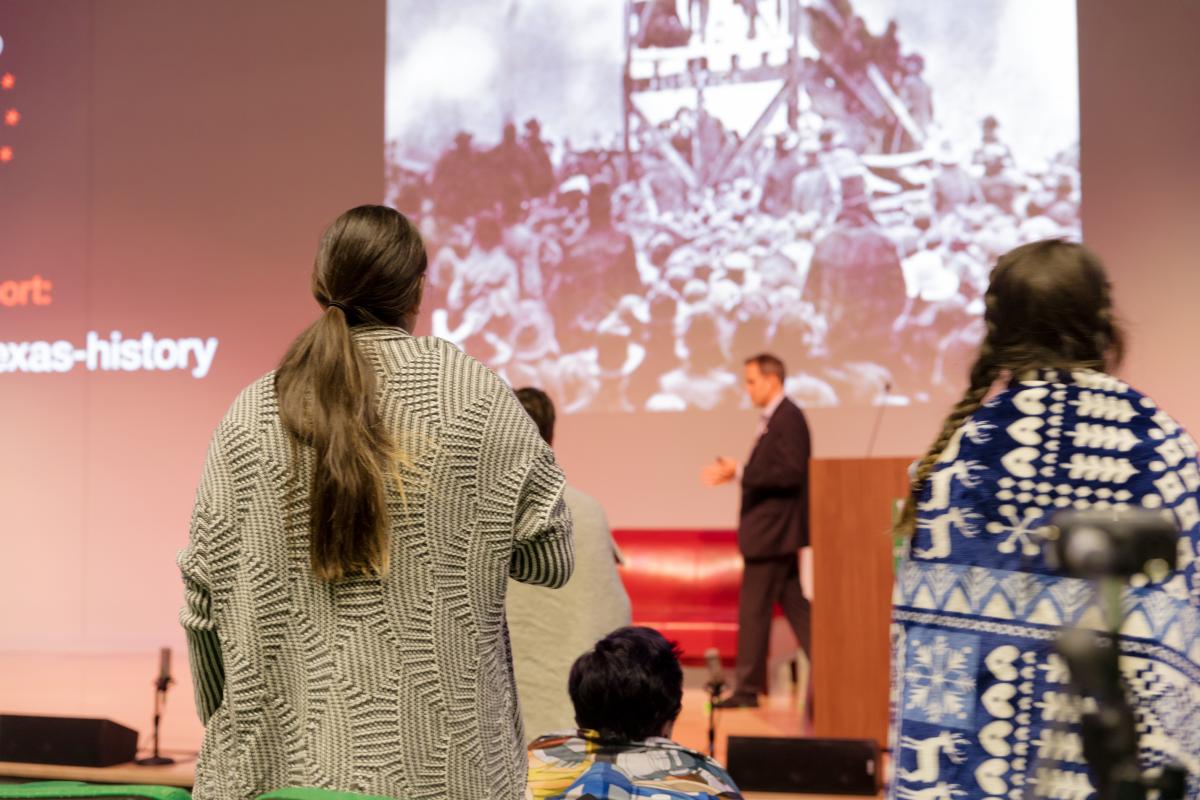 Dr. Torget's lecture, which covered Texas history from the prehistoric era to the present day, was a fundraiser for the Portal to Texas History archive project run by UNT Libraries. As part of a challenge grant from the National Endowment for the Humanities, the Portal is trying to raise $1.5 million by 2020. Half of that goal had been met, but as a member of the UNT Advocacy Board, Dr. Torget decided such an event could help push the Portal even further.
"All of the money raised through this event goes to that," Belden said. "The Portal is important because it's literally transforming the way historians, educators and students explore and learn about Texas history. We've seen that demonstrated in the way college instructors use it across Texas, and teachers use it with elementary school children and all these methods that weren't possible before."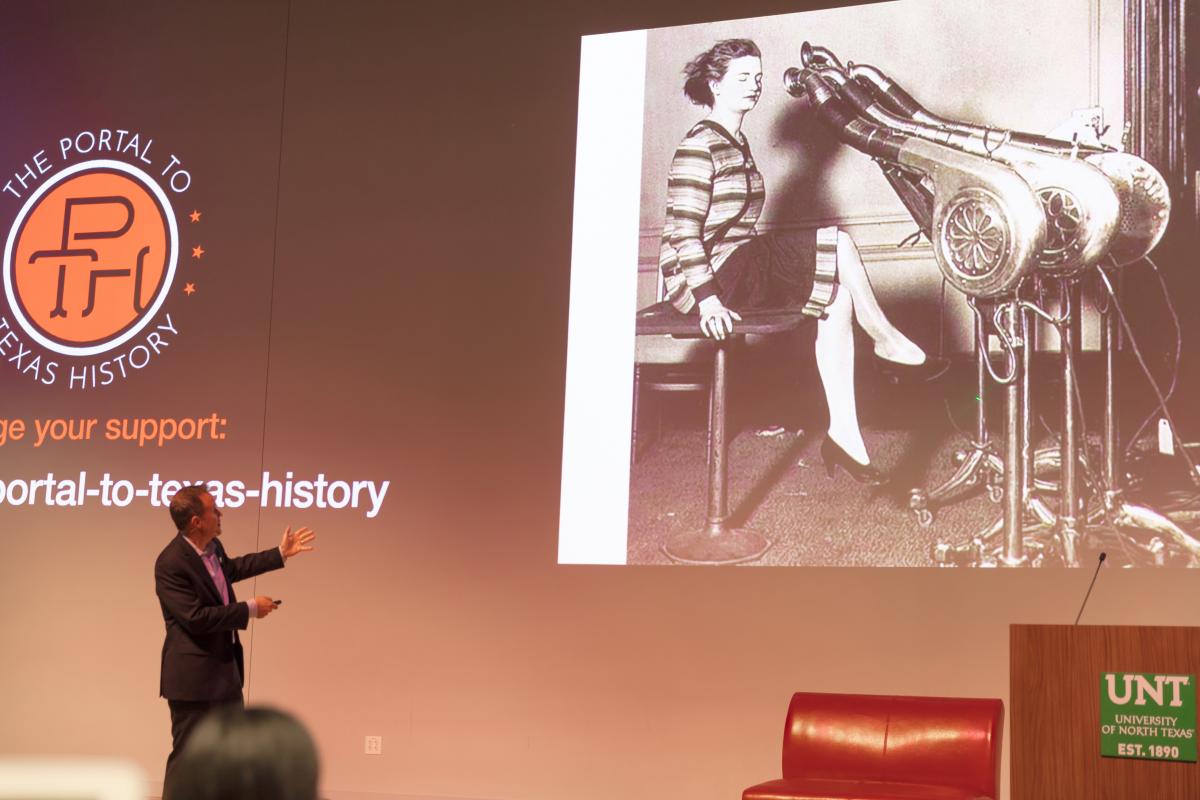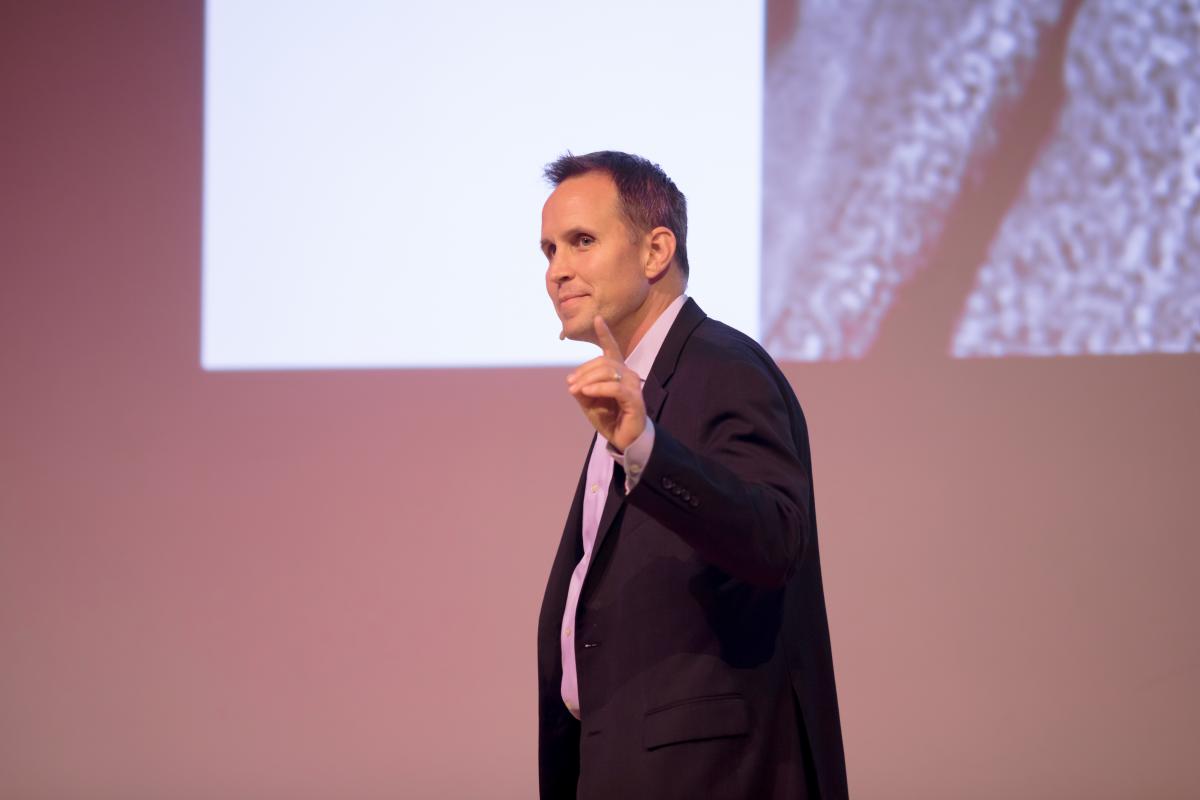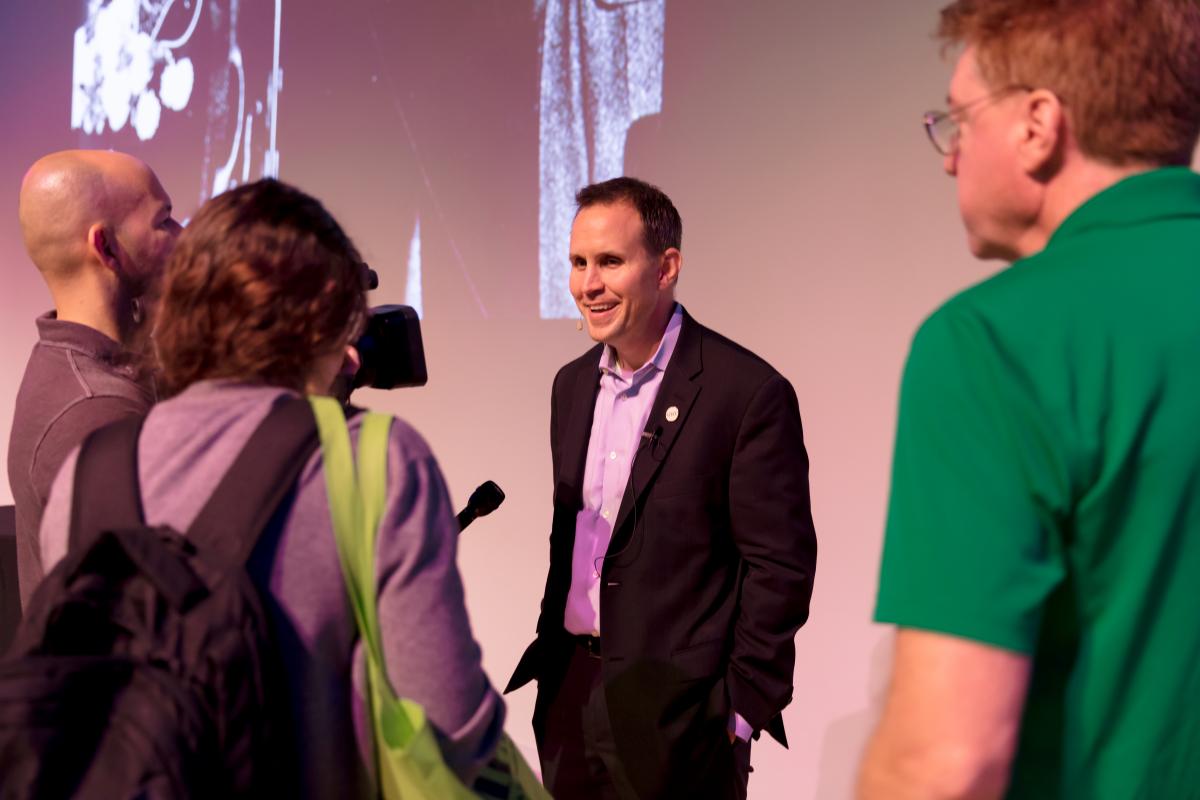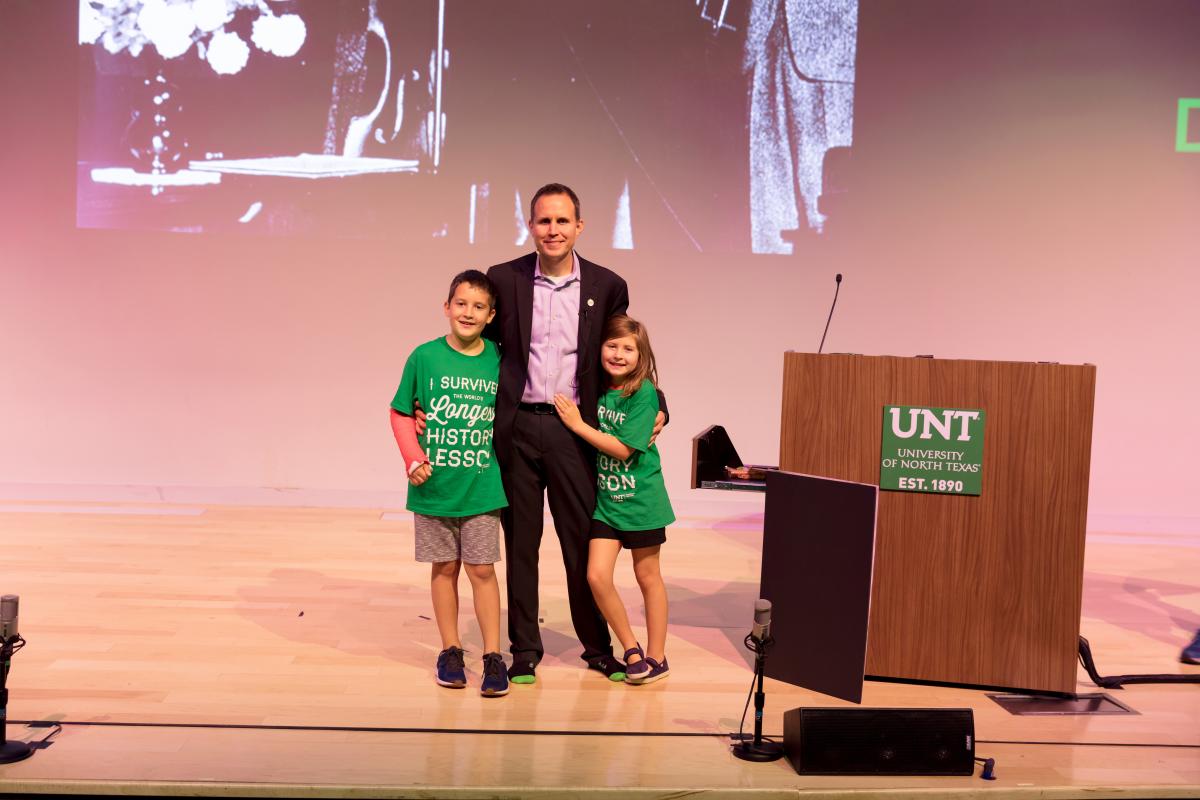 Dr. Torget unofficially set the record at 9 am on Saturday, but pushed past the 24-hour requirement. When Guinness confirms the record in two months, Dr. Torget's 26 hours, 33-minute runtime will go down in history. The outreach arm of the event was a success, as the attempt was broadcast live to over five thousand viewers on Youtube around the globe and began to spread on social media through word-of-mouth.
"For the public relations value alone it was worth it," Belden said. "It didn't make national news, I think, but it did get picked up in lots of local markets. We heard people in Iowa and Boston saw it. One of the Dr. Torget family friends told them they sat down in Ireland at a pub and started watching [the live stream] and got the whole pub to watch."
The entire lesson and event will be posted on the Portal to Texas History by the end of September.
For such a long, complicated event to go off without hiccups wasn't surprising to the UNT Libraries team. Sylve says over a year of planning ensured every conceivable problem was thought of and prepared for, and the success of the event sets an excellent example for the entire UNT community.
"It's among the top ten things I've put myself through that I'm proud of," Sylve said. "I think it really did forge belief in not just our team but teams across campus to see what we can do when we collaborate."