Hispanic Heritage Month - 2017
This is an archived news item. Links may no longer be active.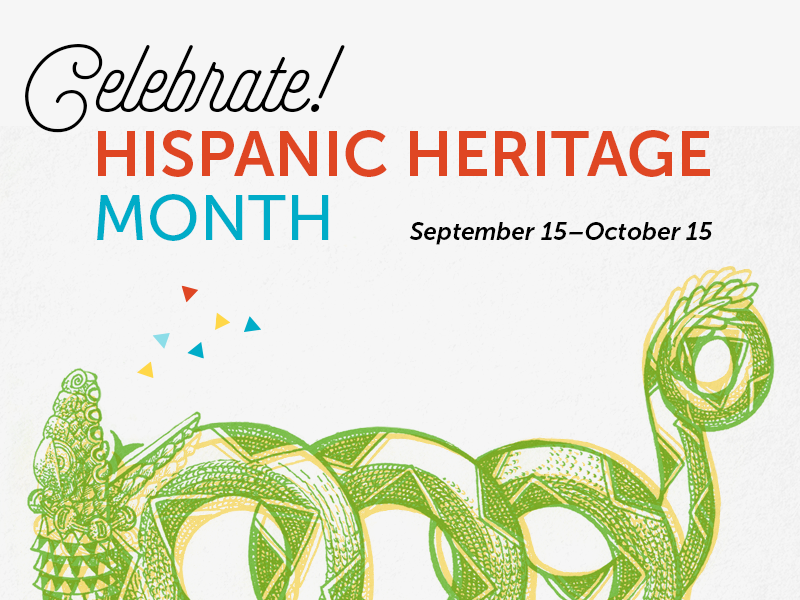 Posted: 08/31/2017
Hispanic Heritage Month is one of several "heritage months" that highlight cultures and contributions. "During National Hispanic Heritage Month (September 15 to October 15) we recognize the contributions made and the important presence of Hispanic and Latino Americans to the United States and celebrate their heritage and culture." (Source: https://www.hispanicheritagemonth.org) Many libraries participate in heritage month events. The National Hispanic Heritage Month Library of Congress page has collections and partners. The Programming Librarian's page, from American Library Association, has ideas for learning more.
Carnaval (UNT event)
September 19, 2017 from 11:00 -1:00 UNT Union South Lawn ([@UNT_MCC Carnaval tweet][])
About: "Join the Multicultural Center and UPC as we celebrate Hispanic Heritage Month with free food, music, and dancing!"
There will be a library table staffed by Sociology Librarian, Lilly, so feel free come say hi, and pick up some library goodies.
Browse related subjects at UNT Libraries:
Check out our previous Hispanic Heritage Month Display list of books.
Sample books are located on the Willis Library first-floor book drop available for check out:
Anything you recommend that is not at UNT Libraries? Feel free to make a suggestion by filling out the New Purchase/Recommendation form.
Please enjoy the display, and the festivities!